Give Back to SPAA on Giving Day: March 24, 2021
#RUGivingDay | #RutgersSPAA | #SPAAisPublicService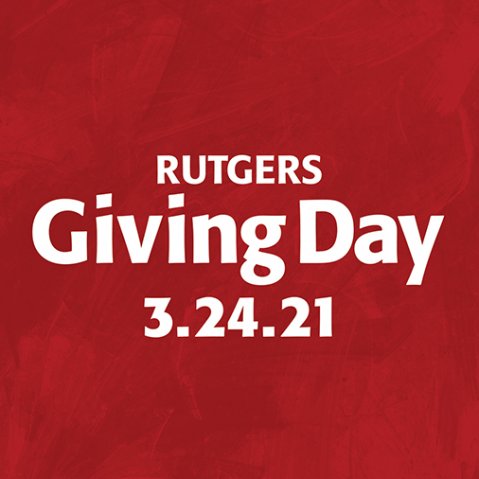 Wednesday, March 24, 2021 marks the sixth annual Rutgers Giving Day
On Rutgers Giving Day, SPAA alumni, students, faculty, staff, and friends join together in a 24-hour fundraising event to give back to programs that empower students to make change in the world.
Support the Public and Nonprofit Leaders of Tomorrow
This Giving Day, your support of SPAA will allow students to pursue hands-on leadership opportunities and professional development activities that equip them with the knowledge and skills to successfully lead public and nonprofit organizations.
Share in the excitement by supporting SPAA on Giving Day Wednesday, March 24, 2021:
Participate in Hourly and Daylong Giving Challenges - These challenges offer opportunities to provide additional funds for your favorite Rutgers causes. Use the hashtags #RUGivingDay and #RutgersSPAA to spread the word about SPAA!
Make a Gift to Support SPAA Ambassadors on Giving Day: go.rutgers.edu/give2spaa
Thank you for helping SPAA help the next generation of public managers and leaders help the world.