ARNOVA Appoints Rutgers SPAA Professor Lindsey M. McDougle to Board of Directors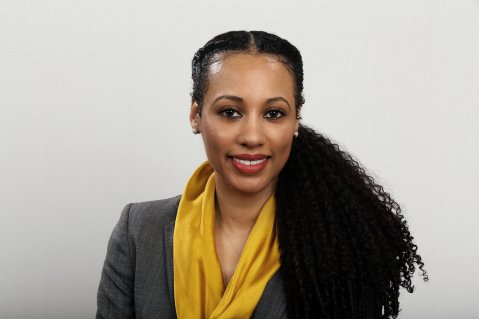 Rutgers School of Public Affairs and Administration (SPAA) Professor Lindsey M. McDougle has been elected to a two-year appointment on the board of directors of the Association for Research on Nonprofit Organizations and Voluntary Action (ARNOVA).
"I am thankful for the opportunity to serve as an incoming board member for ARNOVA," said McDougle. "As the premier association for scholars conducting research in the area of nonprofits and philanthropy, ARNOVA plays an important role in the scholarly community."
A member of ARNOVA since 2007, McDougle has also served as conference chair and has been a member of the Development Committee, the Annual Conference Planning Committee, the Best Article Award Committee, and the Research Committee.
McDougle joined Rutgers SPAA in Fall 2014 and her research and teaching interests are in the areas of voluntarism, philanthropy, nonprofit management, and social inequality. Her research has been published in a number of scholarly outlets such as: Nonprofit and Voluntary Sector Quarterly, Social Indicators Research, Nonprofit Management and Leadership, and Journal of Environmental Planning and Management.
ARNOVA is the U.S.-based, national and international association that connects scholars, teachers, and practice leaders interested in research on nonprofit organizations, voluntary action, philanthropy and civil society. Members and officers of ARNOVA's Board of Directors are elected directly by the membership in annual elections.