Rutgers SPAA BA Student Aliyah Saleem Selected as Recipient of Inaugural Obama-Chesky Voyager Scholarship for Public Service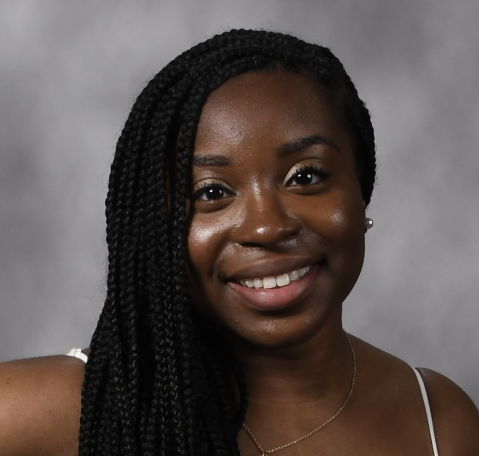 The Obama Foundation and Airbnb have announced that Rutgers School of Public Affairs and Administration (SPAA) BA student Aliyah Saleem was selected as part of the inaugural cohort of Voyager Scholarship recipients, a group of 100 rising college juniors who plan to pursue a career in public service. The scholarship, created by Barack and Michelle Obama and Airbnb CEO Brian Chesky, supports students with academic funding, exposure to travel, and connections to a network of leaders.
In addition to majoring in Public and Nonprofit Administration as an undergraduate at Rutgers University–Newark's School of Public Affairs and Administration, Saleem is the founder of Hope for Health & Hygiene (H4HH), a community organization dedicated to ending the cycle of hygiene poverty by providing free hygiene supplies to underserved and marginalized communities. She knew of many organizations and programs that primarily supplied food and clothing, but only a handful that presented hygiene products, and so she became passionate about filling this void created by an unspoken hygiene poverty crisis. She prioritized communities in need, including her hometown of Plainfield, NJ, while providing youth with volunteer and leadership opportunities to engage in their communities and creating a platform to raise awareness and education about hygiene poverty. Saleem has dedicated well over 300 hours of community service and is inspired to lead, educate, and empower others, take on new challenges, and make a lasting impact in communities worldwide.
Funded by a $100 million personal contribution from Chesky to the Obama Foundation, the Voyager Scholarship is a two-year program for students in their junior and senior years of college from across the United States who are committed to pursuing careers that serve the public and their communities. "Voyagers" receive up to $50,000 in financial aid for their junior and senior years of college; a $10,000 stipend and free Airbnb housing to pursue a summer work-travel experience between their junior and senior year of college; a 10-year travel stipend from Airbnb that provides a $2,000 travel credit every year for 10 years, totaling $20,000; an invitation to a fall convening to help define their public service voyage (this year's gathering students will meet with President Obama and Chesky to discuss the role of empathy and understanding in leadership and public service); and access to a network of leaders that exposes them to new areas of service and innovations happening in their fields. The inaugural cohort of Voyagers represent 35 states and territories and 70 colleges and universities.
"Michelle and I know that change only happens when ordinary people get involved, get engaged, and come together to create it," said President Obama. "These young Voyagers believe in a fairer and more inclusive world, and they're ready to help us address important challenges in new ways. I can't wait to see what they accomplish through public service."
"Through their stories, it's clear that each of these Voyagers has a commitment to serving their communities, a deep curiosity about the world and big plans for the future," said Chesky. "Traveling to new places and connecting with new people will help them turn those plans into reality and I can't wait to see where they go from here."
For more information about the Voyager Scholarship, visit https://www.obama.org/voyager-scholarship.