Domonic Bearfield's Co-Authored Paper on "The Myth of Bureaucratic Neutrality" Wins 2020 Best Paper Award from the Review of Public Personnel Administration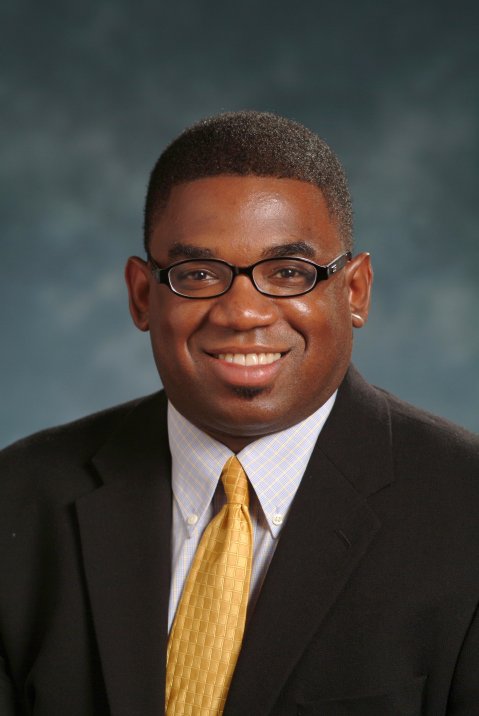 Dr. Domonic Bearfield, associate professor in the School of Public Affairs and Administration (SPAA) at Rutgers University–Newark, has won the 2020 Best Paper Award from the Review of Public Personnel Administration for "The Myth of Bureaucratic Neutrality: Institutionalized Inequity in Local Government Hiring," co-authored with Dr. Shannon Portillo and Nicole Humphrey, associate professor and PhD student from the University of Kansas, respectively.
The paper looks at how the myth around the origins of the civil service system masked inequalities built into early testing requirements and institutionalized racial inequities in hiring practices. In the article, the authors trace the current reverberations of the myth of neutrality through modern hiring practices and the contemporary legal landscape. By doing this, they present a systematic review of this rationalized myth in public employment, using an institutionalism framework. Their findings suggest that as the myth of bureaucratic neutrality continues to permeate decision-making, policy creation, and implementation, it will continue to institutionalize inequity within the field.
"It is a tremendous honor to receive the best article award with my co-authors, Shannon Portillo and Nicole Humphrey, from the Review of Public Personnel Administration, the top journal for public sector human resources," said Dr. Bearfield. "Given the amount of high-quality scholarship published by the journal in 2020, it is truly humbling to receive this kind of recognition for our work."
Building on the arguments in the article, they are working on a book project that explores the concept of neutrality in American public administration with a specific focus on public personnel. "We argue that the idea of neutrality has primarily been a myth within the field. This is especially true in the case of merit examinations and public sector hiring practices. Instead of a neutral and objective process, we have discovered that some organizations have used these tools to actively discriminate against women, minorities, and other marginalized people," said Dr. Bearfield. "Ultimately, we argue that the only way to move toward equity in modern-day public administration is to understand how we have institutionalized inequity, both legally and culturally, and constantly work to improve our systems and decision-making processes."
Dr. Bearfield recently became an editor at Public Administration Review (PAR), a publication of ASPA, having previously been on its editorial board. As a scholar of race, gender, and public sector personnel, his work has appeared in a variety of journals, including PAR, Review of Public Personnel Administration, and American Review of Public Administration. He is the co-editor, with Melvin Dubnick, of the Encyclopedia of Public Administration and Public Policy (Taylor & Francis, 2015). He obtained his doctoral degree from SPAA, his master's degree from the University of Delaware, and his bachelor's degree from Norfolk State University.