Dr. Basil Smikle Jr. Joins Rutgers SPAA Faculty as Assistant Teaching Professor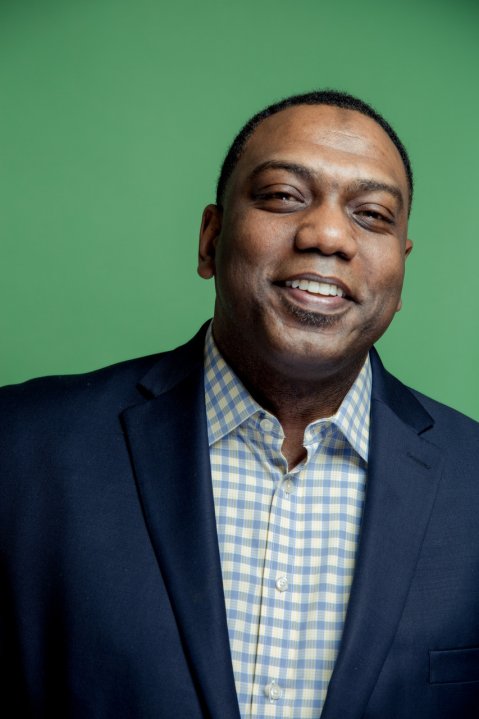 Dr. Basil Smikle Jr. has joined the SPAA faculty as an assistant teaching professor starting Sept. 1, 2020. A political strategist and political advisor for more than 20 years, he joins SPAA having completed his PhD in politics and education from Columbia University in 2019, where his research examined the politics of charter school growth and sustainability in Harlem, NY. 
He has devoted his career to advocating for public service and education equity. In 2015, Dr. Smikle was appointed by New York Governor Andrew Cuomo and Former Governor David Paterson to serve as the executive director of the New York State Democratic Party, where he was the "second-highest-ranking Democrat" in the State. Dr. Smikle was also a senior aide to Hillary Rodham Clinton during her first campaign for Senate and was a part of her Senate staff. He has been featured in The Wall Street Journal and The New York Times, and is a well-known face on MSNBC, CNN, NY1, and other media outlets, discussing electoral politics and governance. He has been teaching at Columbia University's School of International and Public Affairs and Teachers College and was most recently was the Distinguished Lecturer of Politics and Public Policy at the City University of New York's School of Labor and Urban Studies.
When asked about how he intends to inspire the next generation of public servants, Dr. Smikle said, "Teaching has been an important way to get folks to understand why things happened the way it happened. Why do leaders make the decisions that they make? Who is influencing them? I think once students understand the 'why,' they will have the tools to engage and intersect the process at a time and way that will help get them the desired results." Given the current political climate, he also added, "It is important to communicate the urgency of why now is a pivotal moment in our democracy. More importantly, to be engaged, and if so, collectively. Right now, the burden an individual faces to access government and influence change is very high. But when you do it collectively, it eases the burden and expands your influence." 
This fall semester at SPAA, he will teach two MPA courses, Introduction to Public Administration and The public Policy Process, and an undergraduate course, The United States and Global Urban Experience. Apart from these, he is also interested in teaching courses around campaigns and elections and its link back to public policy, topics on public sector leadership and communication, and analyzing urban policy trends over decades, whether its affordable housing or urban education. 
The COVID-19 pandemic and its forcing remote learning for Fall 2020 have made it more challenging to build and nurture students' connections. "For the many years I have been teaching, the format has been more conversational in nature. I love to engage in conversations with students. With the distance learning bit, you do lose a bit of those organic conversations which otherwise could have been seen in a traditional class format. However, I am still hoping to maintain that same format, because it's still their class in which I am only the facilitator. Students still need to feel connected to each other and me even in the virtual format."
"This is a unique and challenging time in our country's history where there has been so much emphasis on civic engagement and understanding the connection between politics and governance," he continued. "It was important to me to take the skills I have learned as a practitioner, married into my training as a scholar, and use them to train another generation of activists and public servants. Being able to do that at Rutgers University–Newark and SPAA was a great opportunity."