Dr. Madinah Hamidullah Elected to NASPAA Executive Council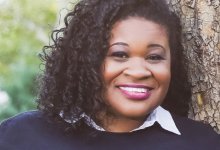 Dr. Madinah Hamidullah, associate professor in the School of Public Affairs and Administration (SPAA) at Rutgers University–Newark, has been elected to the Executive Council of the Network of Schools of Public Policy, Affairs, and Administration (NASPAA) for a three-year term.
NASPAA is a nonprofit membership association with over 300 institutional member schools at U.S. and non-U.S. universities, and is the recognized global accreditor of master's degree programs in public and nonprofit administration, public policy, public affairs, and related fields. NASPAA's governing body is an 18-member Executive Council, elected by the membership for staggered three-year terms.
Dr. Hamidullah's research focuses on diversity and gender differences in public and nonprofit organizations, and undergraduate education. Her work has appeared in Administration & Society, American Review of Public Administration, International Journal of Public Sector Management, Public Organization Review, and Public Management Review, among others. She is currently the chair of the Undergraduate Diversity Scholars Program for the Association for Research on Nonprofit Organizations and Voluntary Action (ARNOVA) and previously served as the chair of the Undergraduate Committee for NASPAA.