Dr. Norma Riccucci Awarded 2020 NASPAA William Duncombe Excellence in Doctoral Education Award
#NASPAA2020 #SPAAisPublicService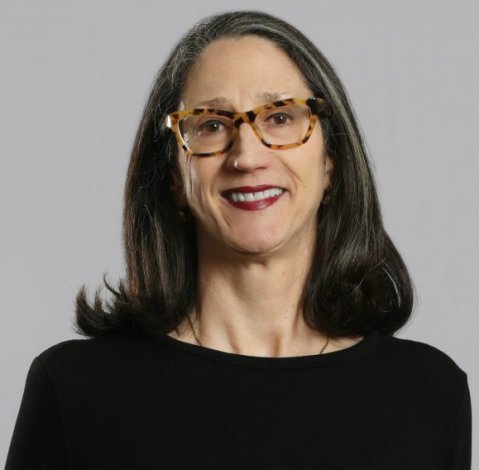 Dr. Norma M. Riccucci, Board of Governors Distinguished Professor at the School of Public Affairs and Administration (SPAA) at Rutgers University–Newark, has been awarded the 2020 William Duncombe Excellence in Doctoral Education Award by the Network of Schools of Public Policy, Affairs, and Administration (NASPAA). 
"Professor Duncombe was a beloved member of the Maxwell School faculty at Syracuse University and was instrumental in advancing doctoral education in public administration, and his students have greatly attested to this. It is no small wonder that this award has been named for him." said Dr. Riccucci. "I am very honored to be the recipient of the William Duncombe Excellence in Doctoral Education Award from NASPAA, and very happy to receive the support and endorsement from my dean and doctoral students; I cherish this."
Dr. Riccucci has been a SPAA faculty member for 18 years. Over this time, SPAA's vision of the doctoral education experience has evolved and aligned to the public administration education's mission at the master's and doctoral levels. Dr. Riccucci said, "Social equity is a vital pillar of the field, and this remains an important value and vision for SPAA in all of our educational programs."
Dr. Riccucci's research interests lie in the broad area of public management, with specific interests in social equity policies and representative bureaucracy. She is the author of numerous publications and books, the most recent being the Policy Drift: Shared Powers and the Making of U.S. Law and Policy (New York University Press, 2018). When asked what some of the challenges the doctoral education will face going forward, she said, "One perennial challenge is how doctoral programs in public administration can effectively integrate qualitative methods into their curricula. This, of course, requires openness in the field to pluralism in research methods. The field would be better served if doctoral programs offered qualitative, quantitative, and mixed methods courses, thus training future generations of scholars to apply the research methods appropriate for the research questions posed."
As she continues to inspire and teach the next generation of public administration scholars, especially in the current political climate, Dr. Riccucci's insights on which research areas need to be emphasized are worth noting. "The field of public administration needs to embrace and apply theoretical frameworks from other fields in the social sciences; these need to be taught to our doctoral students. Studies around race and racism, for example, could benefit from such frameworks as Critical Race Theory, especially in research around police violence against Black and Brown persons in our society. This would assist in better understanding the very slow or lack of progress being made by Black and Brown persons and enable researchers to answer the enduring question 'Why does police brutality against Blacks, in particular, continue to exist?' To be sure, the real issue is, what are the long-term strategies and policies to end structural and institutional racism, which is built on white supremacy? As Susan Gooden has said in her book, we need to get over racial equity being a nervous area in our field and address the issue head-on."