New SPAA Course Provides Historical Context to Plight of Newark Public Schools
Media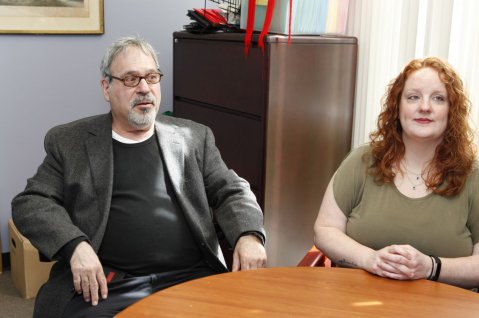 At the center of debates around local vs. state control and charter vs. public schools sits Newark's educational system. It's a system whose challenges are often dichotomized and sanitized in media for the sake of a simpler narrative, but whose solutions are mired under complex historical, sociological, and political circumstances.
"Given that 2018 marks the transition from state control to local control of the Newark public schools, it made sense that I would offer a course that historically and sociologically examines the Newark public schools from before takeover to now," said Alan Sadovnik, Board of Governors Distinguished Service Professor at SPAA.
The special topics course titled "Education in Newark" launched its inaugural class this spring and explores issues that include urban educational reform, the relationship between economic poverty and schooling, efforts to raise high school graduation rates and college attendance, and Mark Zuckerberg's $100 million dollar gift to Newark's public schools.
Sadovnik said that his students have been exposed to readings and films that provided them with a theoretical foundation and historical understanding complemented by guest speakers with unique insight and knowledge of the public school system as it's currently operating. One such speaker was Lauren Wells who currently serves as a consultant to Newark's public schools but previously served as a director of a Newark educational program that provided economic and social services for students before it was discontinued by former Superintendent Cami Anderson.
Many of Sadovnik's students have been in the Newark public school system or have children enrolled in Newark's public schools and expressed a personal interest in the material.
"My reasoning behind taking the 'Education in Newark' class was to help me build a more diverse knowledge on Newark's school system. Through the many guest speakers and heart tugging films, I began to want to make an impact in Newark in a way that I know could create change," said SPAA student Iyana Odom ('19). "I found that I wanted to help the children of Newark by giving them the same knowledge and respect that my professors at Rutgers gave me."
Sadovnik says that while his class focuses on a host of issues, there is a key lesson that he wants students to understand.
"Although schools matter, the most important determinant of educational achievement or the most negative determinant is economic poverty, and much of what led to the decline of the Newark public schools was poverty," Sadovnik said.