Professor Ariane Chebel d'Appollonia's Newest Book Analyzes Ethnoracial Groups' Use of Violence to Achieve Their Goals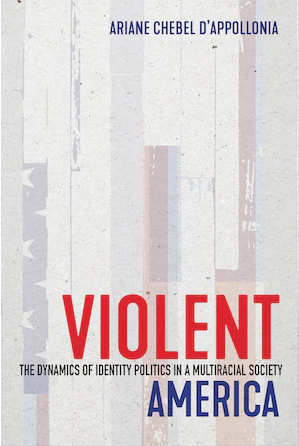 Professor Ariane Chebel d'Appollonia analyzes why and how various ethnoracial groups proactively and instrumentally use different forms of violence to achieve their goals in her newest book, Violent America: The Dynamics of Identity Politics in a Multiracial Society, from Cornell University Press.
Dr. Chebel d'Appollonia combines a historical analysis spanning centuries with an examination of contemporary problems and explores how and why ethnoracial groups can be both perpetrators and victims of violence, why some minority groups react differently to violence in comparable situations, and what the consequences are today for politics in both America and Europe.
"Interracial violence… is woven into the historical fabric of American society," said Dr. Chebel d'Appollonia. "As a result, American society is plagued by various forms of prejudice."
In her book, she argues that the use of ethnoracial violence has been and remains an effective identity strategy by which all ethnoracial groups are able to integrate themselves into the mainstream of American society and provides an alternative way of understanding the complex relationship between migrant phobia, multiethnic grievances, and intergroup conflicts in America.
> Read more about her further reflection on both historic and modern interracial violence in the U.S. in her entry "Violent America: How Interracial Violence Shapes U.S. Society" for the Cornell University Press Authors' Blog.
> Listen to Ariane Chebel d'Appollonia on "This is Hell" talk about Identifying American Violence
> Learn more as Ariane Chebel d'Appollonia discusses her book on violence in America