Research Brief: To Whom Black Lives Actually Matter? Reflections on the Efficacy and Sustainability of Ethno-Racial Coalitions
Media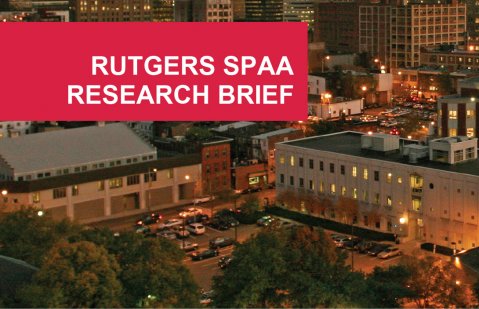 The Rutgers SPAA Research Brief "To Whom Black Lives Actually Matter? Reflections on the Efficacy and Sustainability of Ethno-Racial Coalitions" addresses questions surrounding the Black Lives Matter movement – Who actually supports the BLM movement? What are the main motives of the various ethno-racial groups that coalesce around its agenda? And what has been its impact to date? – by focusing on the evolution of race relations and multiracial coalitions in America today.
The research brief was authored by SPAA Professor Ariane Chebel d'Appollonia who specializes in the politics of immigration and anti-discrimination, security issues, racism and xenophobia, extreme-right wing movements, immigrant integration, urban racism, and European policies.
Read the brief here.