Rutgers-Newark Debate Team Judges Bard Prison Initiative Debate for Second Time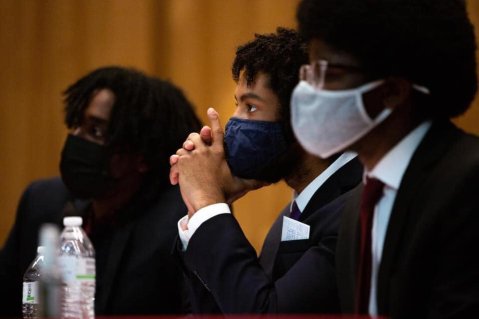 The Rutgers University–Newark Debate Team was invited to judge a Bard Prison Initiative debate for the second time. Considered a rematch from 2016, the debate between the Bard Prison Initiative (BPI) Debate Union and Morehouse College took place December 3 at the Eastern Correctional Facility in Napanoch, NY. The debate topic was "The celebration of Malcolm X as an autodidact does more harm than good," with Morehouse taking the affirmative and BPI the negative. In a close decision, BPI defeated Morehouse for the second time.
According to BPI, "The teams debated the legacy of Malcolm X, who enrolled in college and participated in competitive debate while he was incarcerated. The debate touched on mass incarceration, contemporary systemic racism, philosophies of education, the meaning of college-in-prison, and the history of the Black freedom struggle."
"It was a real honor to be able to judge this debate between two amazing teams that represent the hard work of people and institutions fighting for social justice," said Elijah Smith, director of the debate team.
Tamara Payne, co-author of the Pulitzer-prize winning biography The Dead Are Arising: The Life of Malcolm X, was in attendance and spoke to the prison population that was present. BPI is working with her on a long-form essay that will feature a discussion of the RU-N Debate Team.