Rutgers School of Public Affairs and Administration and Texas A&M Launch First Behavioral Public Administration Open Access Journal
Media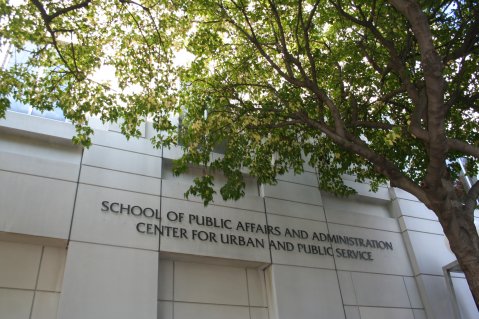 The Center for Experimental and Behavioral Public Administration at Rutgers School of Public Affairs and Administration (SPAA), in partnership with the Project for Equity, Representation, and Governance at Texas A&M University, has launched the Journal of Behavioral Public Administration (JBPA) – an interdisciplinary, open access, peer-reviewed journal that focuses on behavioral and experimental research in public administration.
Behavioral public administration has grown significantly as a subfield of public administration, with scholars applying new theories from the behavioral sciences and an experimental approach to better understand human behavior and decision-making in the context of public and nonprofit organizations and the citizens and clients they serve.
"Academic public administration has witnessed a steep rise in the use of behavioral science, while governments and nonprofits increasingly apply behavioral insights to improve administrative work practices and outcomes. Thus, a critical mass of this work now exists to justify a journal that reports and reflects on these important trends in this field," said Sebastian Jilke, assistant professor at SPAA and an editor of JBPA.
Unlike many prominent open access journals, JBPA is free for both readers and authors who typically pay fees (e.g., processing fees) associated with publication. All costs associated with the journal are covered by Rutgers SPAA and Texas A&M.
"We are proud to host this important new journal at SPAA, especially because it showcases an area of strength within our faculty and reflects our school's deep commitment to applying rigorous research to the task of improving the quality, accessibility, and equity of public services," said Charles Menifield, dean of SPAA.
The journal's editorial team is comprised of Jilke; Kenneth Meier, distinguished professor and Charles H. Gregory chair at Texas A&M University; and Gregg Van Ryzin, professor at SPAA.
They are joined by more than 40 scholars on the board of editors from universities across the globe who have expertise in public administration and the behavioral sciences.
The journal will be published four times a year with diverse content that includes research articles, perspectives and practices, research letters, and research syntheses. Due to its interdisciplinary focus, the JBPA welcomes articles from across the behavioral sciences, including economics, public policy, political science, psychology, sociology, public health, education, law, and additional fields.
For the first issue, visit http://www.journal-bpa.org.