Rutgers SPAA Associate Professor Suzanne Piotrowski's Recommendations Included in the Final Report of the 2018-2020 FOIA Advisory Committee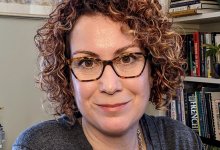 Recommendations from SPAA Associate Professor Suzanne Piotrowski's research are included in the final report of the federal 2018-2020 Freedom of Information Act (FOIA) Advisory Committee. The recommendation deals with FOIA performance measures and requires a report from the U.S. Department of Justice's Office of Information Policy and the National Archives' Office of Government Information Services to Congress and the President.
Piotrowski, who is also director of Rutgers Transparency and Governance Center (TGC), started her term on the FOIA Federal Advisory Committee in Fall 2018. The committee was created in 2013 by the National Archives and Records Administration to improve the flow of information between the government and the public and increase government transparency. Comprised of FOIA experts from varying sectors, the committee worked together for two years to develop recommendations regarding the implementation of FOIA.
On July 9, 2020, the Office of Government Information Services delivered the committee's Final Report and Recommendations to the Archivist of the United States, David S. Ferriero. One of the committee's recommendations – that "[the Office of Government Information Services] and [the Office of Information Policy] examine the FOIA performance measures used in Agency Performance Plans and Reports to encourage agencies to include FOIA in their performance plans, and OGIS submit the results of its assessments and any recommendations to Congress and the President in accordance with 5 USC. § 552(h)(5)" – stemmed directly from Piotrowski's body of research. The initial work was published in Public Administration Review in 2002 and in her first book, Governmental Transparency in the Path of Administrative Reform. The most recent addition to this line of inquiry was an article written by Piotrowski, David Rosenbloom (American University), Sinah King (SPAA PhD Student), and Alex Ingrams (Leiden University, SPAA PhD'17), published in Public Administration Review in 2018. Their paper examined to what extent U.S. federal agencies have integrated the core principals of open government – transparency, public participation, and collaboration – into their performance planning. 
"I am very pleased to see real, actionable recommendations come out of this research agenda," said Piotrowski. "It is always rewarding when your research is embraced by the practitioner community. I look forward to seeing an agency-level performance management focus on Freedom of Information Act implementation."
Piotrowski, who joined Rutgers SPAA in Fall 2003, has been a pioneer in public administration in the areas of transparency, governance, and open government with her research being published in many scholarly journals including recently Perspectives on Public Management and Governance, Public Administration Review, and Government Information Quarterly, among others. She was the United States national assessor from 2013-2015 for the Open Government Partnership (OGP), a voluntary international initiative that aimed to secure commitments from governments to promote transparency, empower citizens, and harness new technologies to strengthen governance. As the director of Rutgers TGC, she works on understanding transparency and good governance through academic and applied research projects, educational outreach, and building a network with other scholars.