Rutgers SPAA MPA Student Sueann Gravesande (BA'19) Elected to Orange Township Board of Education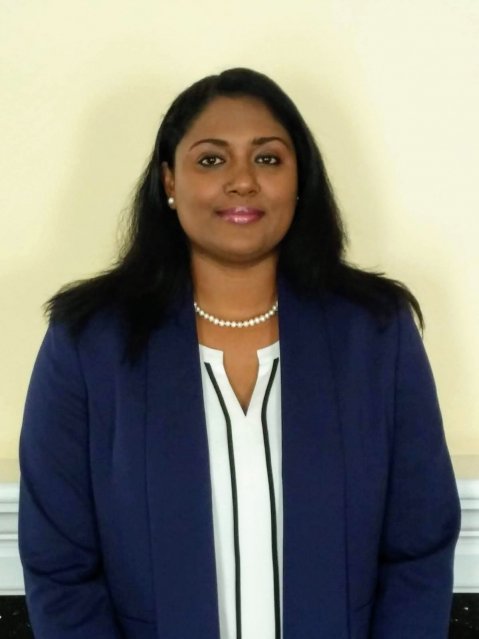 On November 14, 2019, Rutgers SPAA MPA student Sueann Gravesande (BA'19) was elected to one of three available positions on the City of Orange Township's Board of Education. In the months prior, Gravesande actively campaigned and participated in a public debate after she submitted a petition with the ten signatures required from parents and families in the school district to be considered a valid candidate. 
Gravesande was a part of a group of parents who actively advocated to convert from an appointed school board to an elected school board, which was approved on a ballot in 2017, and she credits her campaign manager, Tyrone Tarver, for mentoring her on how to successfully navigate the election process. Over her three-year term, Gravesande is enthusiastic about being an active board member who prioritizes accountability, efficiency, and transparency and she is looking forward to collaborating with the other board members to make sure that money is always being spent with students' success in mind. That includes ensuring that resources are being distributed to teachers so they are better equipped to instruct students. She is passionate about students taking pride in being educated in Orange and enabling them to surpass their own academic goals and set new standards for academic achievement. 
Gravesande graduated from Rutgers SPAA in 2019 with her Bachelor of Arts in Public and Nonprofit Administration. She is currently completing her Master of Public Administration degree at SPAA, and is scheduled to graduate in May 2020.
"What are you doing about it?" Gravesande said that was the question that Assistant Teaching Professor Rachel Emas posed to her "Introduction to Public Administration" class. That lingering question and the overall passion and zest of the SPAA faculty made an imprint on Gravesande and motivated her to act on her dream to effect change in the district where her two sons are receiving their education.
"SPAA professors don't know if they are teaching a future elected representative or a future government practitioner, but having that passion for public service and the academic foundation to back it up can influence someone to take a leap of faith," Gravesande said.
She is extremely thankful for the professors at SPAA and also credits her coursework on servant leadership and public and capital budgeting, among others, with providing her the skill sets required to be successful in her new role. 
"When you want something, all the universe conspires in helping you," a quote from Paulo Coelho's The Alchemist, summed up her reaction to winning the election, Gravesande said.