SPAA Alumna Shaunna Murphy (MPA'12) Finds Fulfillment Through Philanthropy
Media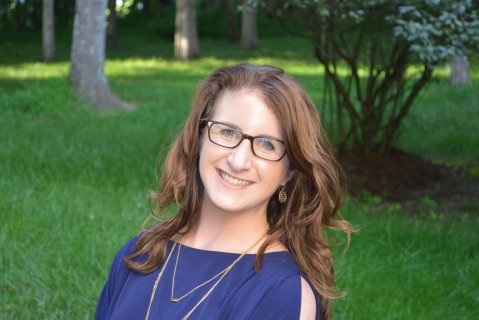 "I never wanted to get a degree I would never use," said Shaunna Murphy (MPA'12).
Since her sophomore year as an undergraduate, Murphy found her niche in philanthropy. As a student, she spent alternative spring breaks in Louisiana, assisting with revitalization efforts in areas destroyed by Hurricane Katrina and Hurricane Rita. She also interned for Habitat for Humanity and the Leukemia and Lymphoma Society, while earning a degree in communication studies to use her communications and marketing skills toward advancing the mission of nonprofits.
After earning her bachelor's degree, Murphy worked for organizations such as United Way and Jersey Cares before deciding to complement her experience and education with a master's in public administration at the School of Public Affairs and Administration (SPAA).
"The nonprofit sector is complex, and I needed a graduate degree that was going to build my expertise," Murphy said. "I wanted to go to the best of the best, and SPAA is the best of the best."
Murphy said that she still finds herself referencing the old textbooks she kept from her time in the program whenever she needs fresh insight on topics ranging from leadership and diversity, to management and budgeting. 
"The MPA program and the nonprofit concentration opened my eyes to all the possibilities of the nonprofit sector and really showed me what philanthropy means, and what being philanthropic means," she said.
Murphy's understanding of philanthropy allowed her to assign greater meaning to her efforts and the ways in which she devotes herself to certain causes.
In 2016, Murphy and her husband hiked 50 miles for an endurance marathon for Team Fox of the Michael J. Fox Foundation, an organization that assists those struggling with Parkinson's disease and funds research to find a cure. In what she describes as a mental and physical victory, Murphy finished the race in 18 hours and raised more than $6,500 for a cause that holds a personal significance for her.
"Hopefully, sometime in my generation, I can see that there is a cure for Parkinson's disease," Murphy said. "Unfortunately, it was my father who was diagnosed with Parkinson's three years ago and I wanted to do something that was bigger than myself."
Unwilling to be stalled by personal grief, Murphy creates philanthropic outlets from family hardships.
She is a committed donor to Rutgers Cancer Institute of New Jersey and the Cancer Support Community of Central Jersey. She began donating after losing her grandmother and great aunt to cancer in 2012.
She has also given her time to mentor young girls through programs run by her sorority Theta Phi Alpha.
"I'm somebody who really loves quotes, and there are a lot of famous quotes about philanthropy and volunteering and giving back," Murphy said. "There's one by William Shakespeare that really sums up why philanthropy is important to me – 'the meaning of life is to find your gift. The purpose of life is to give it away.' " Murphy concluded.
Recently, Murphy began a new position as the director of alumni relations at Blair Academy where she continues to promote the philanthropic spirit among the school's alumni and draw upon her education at SPAA.
"Philanthropy is who I am, and at the end of the day, I can't see myself doing any other type of work."