SPAA Assistant Professor Jiahuan Lu Receives $1,000 to Reduce Cost of Statistics Books
Media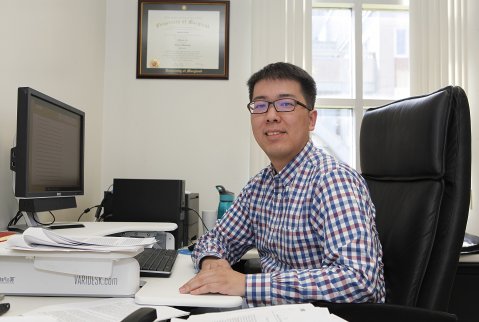 Rutgers University Libraries' Open and Affordable Textbook Grant Taskforce has awarded a $1,000 grant to Rutgers School of Public Affairs and Administration (SPAA) Assistant Professor Jiahuan Lu.
Lu applied for the grant to counter the high prices of the textbooks he was using to teach his "Applied Statistics" course.
"Statistics is a challenging course for many students in our master's program and an appropriate textbook is essential for student learning," Lu said. "However, its high price makes it less accessible to our students, and thus causes a significant barrier to effective learning."
Lu has already identified several alternative textbooks and e-books for his classes, and will collaborate with Rutgers Libraries to access additional resources. He will also conduct mid-semester surveys with the students and maintain an online discussion board to get their feedback on the initiative to ensure positive learning outcomes.