SPAA BA Graduate Profile: Intashan Chowdhury (BA'17, MPA'19)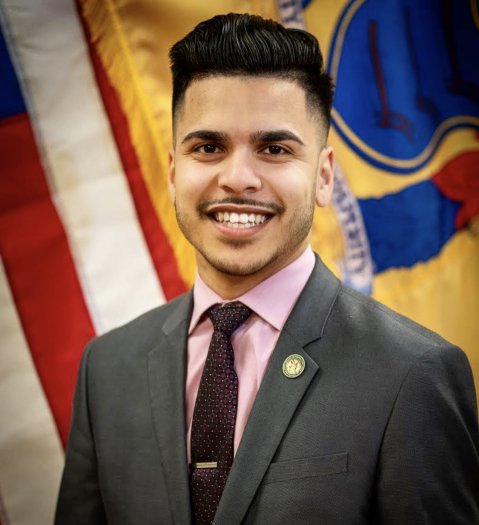 Full Name: Intashan Chowdhury
SPAA BA Graduation Year: 2017
SPAA MPA Graduation Year: 2019
Current Position: Business Administrator, Borough of Prospect Park, NJ
Why did you choose the BA program at SPAA and what did you enjoy most about it?
I chose the BA program at SPAA because it provided me with the platform to pursue opportunities in the field of public service and government. This program has world-class faculty (both practitioners and researchers) and a diverse student body that adds a unique perspective in terms of the learning experience within the classroom. The program being nationally ranked in various areas of public affairs and management showed me the commitment the school has to the success of its students and institutional experiences and knowledge of the field-at-large. I enjoyed the opportunity to learn in a challenging environment that stresses the importance of critical thinking, planning, and innovative approaches towards problem solving in an ever-so-dynamic field. This was coupled with rigorous coursework as well as constant guidance and support from faculty.
What were some of your most meaningful experiences at SPAA?
Some of my most meaningful experiences at SPAA include the first day I walked into Director Sharon Stroye's office as a 17-year-old prospective student – she was the first to believe in my ability to ascend in public service after hearing my story. She helped mold my path and guided me with a site map towards being successful both in the classroom and eventually in the field of public service. Other moments were having the opportunity to conduct an independent study on achievement gaps in New Jersey K-12 education for a semester under Dr. Stephanie Newbold, as well as being allowed to intern in my second semester of the program in U.S. Senator Cory Booker's office. Both experiences gave me access and insight that improved my research skills and provided the one-on-one guidance that I needed to help develop my passion for many social issues that I felt I could tackle and helped me to better understand how to navigate the inner workings of government.
What choices did you make at SPAA that contributed to your career success / journey?
The choices I made included taking a variety of coursework that would expand my palate of learning in key areas of public management and theory that to this day play a vital role in how I organize my skills in overseeing the day-to-day operations as a municipal administrator. Conducting an independent study, interning early and often in various levels of government, as well as spending time in the Washington D.C. Public Policy Fellowship Program funded through the Eagleton Institute of Politics, helped create many opportunities to better understand the field and to work on meaningful projects along the way. Moreover, I had the pleasure of serving as the Rutgers SPAA Senator and Speaker of the Senate for the Rutgers Student Governing Association which was quite rewarding in terms of networking and representing our program.
What was your first job after graduation and what other jobs did you have before your current position?
Throughout my undergraduate experience, I was appointed to work in the Borough of Prospect Park, NJ in various capacities and departments for two years before eventually making history thanks to Mayor Mohamed Khairullah's eye for talent and faith in me to lead his administration starting in January of 2019 as the youngest municipal administrator in New Jersey history and first of Bengali descent in the United States. I have been working in this capacity for the past two years now.
What do you like about your current job and what do you find challenging? How does it relate to your degree?
My current job as the municipal administrator presents the opportunity and daily challenge to be results oriented, pragmatic, and progressive in terms of coordinating projects and interfacing with professionals of all levels. This is coupled with my strong ability to assess services, support, and problem solve through innovative thinking and strategic planning – all of which I learned to do in my coursework at SPAA.
From your experience, what has been the value of having an undergraduate degree in public and nonprofit administration? How has the degree benefitted you?
Being armed with a BA in public and nonprofit administration along with an MPA has made me marketable as well as ready to face any situation and challenge in this field. The degree reminds me of the constant work ethic and determination one must have in order to be driven to accomplish what is in front of them.
Are there any other achievements or activities you would like to highlight?
Insider NJ's Top 100 Millennials: Ranked in the top 50 three years in a row (2018-2020)
Co-authored white paper on youth-stem initiatives and public wi-fi on buses at Montgomery County Government
Proud member of the New Jersey Municipal Managers' Association (NJMMA), International City Managers' Association (ICMA), and Pi Alpha Alpha Public Administration Honor Society
Conducted MPA capstone project on shared services and analyzing its efficiencies for municipalities
Currently implementing a technology plan for the Borough of Prospect Park, NJ: helped generate cost savings with contract negotiations and vendor management, as well as helped prioritize and organize needs and opportunities for the municipality that resulted in securing a record amount of grant awards for various departments ($1 million in 2020 alone)
What advice would you give to students and alumni interested in breaking into your industry?
My advice to students and alumni interested in breaking into this industry and field is to find your passion, find mentors, and more importantly always be you. You never stop discovering yourself in a program like SPAA and in the field of public affairs and administration. You will never stop relying on the support SPAA or this field provides you to reach your full potential. Everyone works at their own pace and success will come to you if you do your part utilizing the resources SPAA and the industry-at-large has to offer. Opportunities to prove yourself in a field like public administration do not happen overnight. Patience is a very important virtue and you cannot always be perfect. You can only be yourself and work as hard as you can to achieve a particular goal.