SPAA Essential Worker Profile: Lady-Ashley Salas (MPA'20)
#RutgersSPAA #SPAAisPublicService #RUNewarkStrong #RUNGrads2020 #RutgersResilience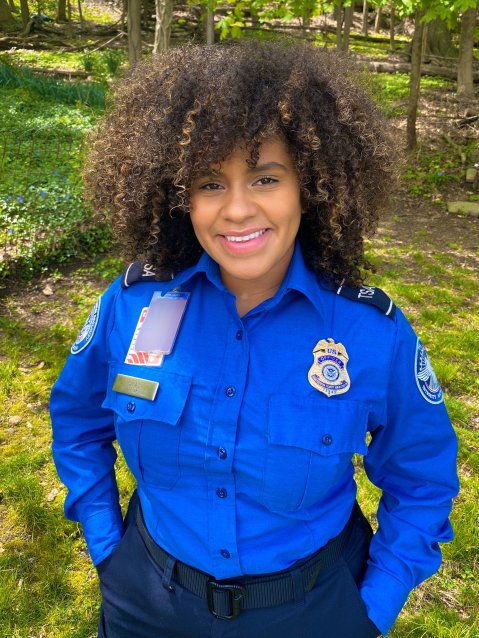 Name: Lady-Ashley Salas
Degree Program: Masters in Public Administration
Concentration: Leadership of Public Organizations
Graduation Date: May 2020
Name of Organization: Department of Homeland Security/Transport Security Administration
Title: Transportation Security Officer
How are you/your organization serving during the pandemic?
Our mission is to protect the nation's transportation system to ensure freedom of movement and commerce.
The airport never closes, so you can always count on TSA being there. The pandemic has impacted our Newark Team with the loss of two phenomenal officers. But, EWR will rise up, just as we did after 9/11. The traveling public's safety is our priority today, tomorrow, and always.
Favorite Quote?
 "When life gets you down, do you know what you've gotta do? Just keep swimming." –Dory, Finding Nemo