SPAA Graduate Profile: Anna Agbotse (BA'20)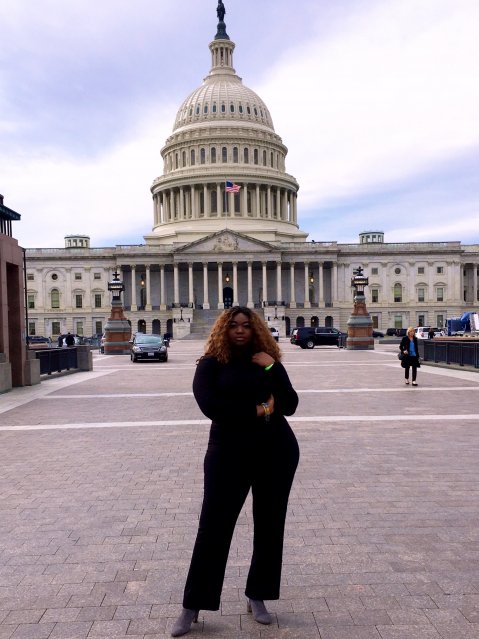 Full Name: Anna Nana Asaah Agbotse
Age: 21
Hometown: Sayreville, NJ
Degree Program: Bachelor of Arts
Major: Public and Nonprofit Administration
Why did you enroll at SPAA?
I wanted to expand my impact as an activist; to serve the people with integrity, knowledge, and truth. My passion to serve, improve women's participation in politics, and help my home-country, Ghana, progress motivated my decision.
What do you hope to accomplish with your degree?
I aspire to serve in the federal government, or in international organizations where I can help countries develop socially, politically, and economically in solidarity with the people. I hope to influence the creation of policies and laws that protect the people of Africa and restore their right to freedom of expression, especially for disenfranchised youth and women. I desire to increase African women's participation and representation and in politics, and eliminate biased political literacy, which heavily impacts how the people choose their leaders today.
Favorite SPAA memory?
This was a difficult choice, but introducing Lt. Governor Sheila Oliver as the keynote speaker for the 18th Annual Social Equity Leadership Conference (SELC) tops my list. I was the youngest woman and speaker in the room, and it was my absolute honor to have the opportunity present in front of SPAA's administration, directors, CEOs, the president of the Newark City Council, my uncle, and my mother.
Biggest challenge?
Fully committing to the program and trusting in my decision to change my major to Public and Nonprofit Administration from Biology. I took the leap of faith to follow my dreams, but I consistently wondered what was next. The uncertainty frightened me a lot; however I quickly moved on from that fear because I loved my classes.
Next steps?
I am applying for Fall 2020 enrollment in SPAA's MPA program and continuing my activism. My organization, We are The Voice, will be releasing a documentary on Ghana youth's connection to the various segments that make up politics and government. We are The Voice will also continue to host annual symposiums in Newark, New Jersey that help bridge the gap between social media activism and traditional activism. In addition, I am collaborating on several projects with youth organizations and politicians in Ghana and will be speaking at local, national, and international human rights conferences and galas.  
Advice to incoming students?
Walk into your respective classrooms with purpose, create connections with your peers, and tap into the abundant support and resources of the SPAA family. Always remember why you started the program and use that as your catalyst to keep pushing and creating opportunities for yourself. We are the hope for the future, and you must recognize the influence you will have over people's lives as a public servant. Never underestimate what you can do at this level; the world is your limit. Use the education SPAA provides you to go after your dreams, the combination of knowledge and passion makes you unstoppable.