SPAA Graduate Profile: Claudia Saavedra (MPA'20)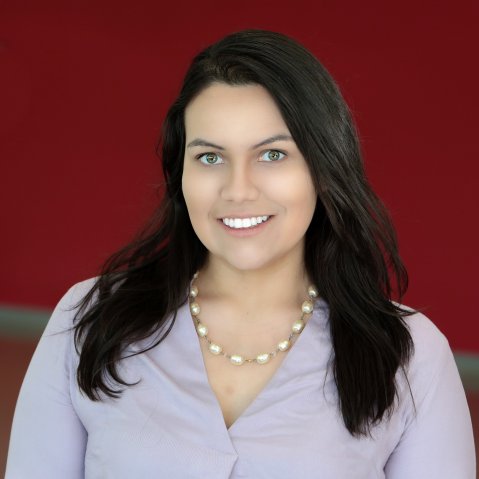 Full Name: Claudia Valentina Saavedra
Age: 23
Hometown: Hopatcong, New Jersey
Degree Program: Master of Public Administration
Concentration: Nonprofit Management

Why did you enroll at SPAA? 
I was initially interested in SPAA due to its impact and involvement in the Newark community and the accelerated five-year BA/MPA program. Additionally, people like Director Sharon Stroye showed me firsthand how much SPAA and Rutgers-Newark is a family and how every student is treated like more than just a number. Service to others is one of my most significant values and something I always strive to do. As my academic advisor, Director Stroye persuaded me to enroll at Rutgers. After telling her about my hopes and plans at admitted students' day, she immediately put me in contact with important individuals in the Rutgers University and Newark communities that I could collaborate with. I was bewildered that a university official would help a student that had not even committed to enrolling at the university yet.
What do you hope to accomplish with your degree?
Continuing to make an impact on people's lives is at the forefront of my plans. I also plan on continuing my research on best practices in Title I funded school systems in NJ that decreased chronic absenteeism by 50% or more throughout the years 2016-2019, and getting my capstone project published.
Favorite SPAA memory?
There are so many memories to choose from, but my favorite memory was leading an international campaign in collaboration with the United Nations and the international NGO, Peace Boat. Through the Hibakusha project, my team and I were able to bring Hiroshima and Nagasaki bombing survivors from Japan to share their stories with the Rutgers-Newark community. We presented a proclamation from the city of Newark to the survivors and gathered 1,000+ signatures for the global initiative to ban all nuclear weapons. Organizing a multifaceted event that brought awareness to international issues taught me a lot- including collaborating on a team and managing many stakeholders. Being involved with the project also showed me that no matter your age, you choose the amount of impact you want to have on your community.
Biggest challenge?
The transition from community college to a four-year institution. I believe County College of Morris prepared me academically, however my commute time changed significantly when I transferred to Rutgers University-Newark. Instead of commuting 30 minutes to campus, I now had to include a couple hours of commuting time into my schedule. Nevertheless, the increased commute time did not hinder my performance academically because I quickly adjusted with the help of my professors and mentors. Open communication was vital in maintaining my academics success. Sometimes I could not get out of my driveway because the roads were not plowed where I lived, but in Newark it had not snowed. In instances like this, having understanding professors like the ones who teach at SPAA enriched my academic experience.
Next steps? 
Working as a consultant for Crowe LLP's public sector practice in New York City. I am also continuing my social venture project, FlairNow, where my co-founder, Jose Dominguez, and I are creating a common application for scholarships and programs and providing statistics on students' performance to organizations such as universities and K-12 school systems. Our platform is available to everyone, no matter of their background, but our primary focus is to build a platform that is designed to help immigrants find opportunities such as scholarships, internships, jobs, and fellowships, among others. Immigrating to the United States, I know firsthand how difficult it was to find opportunities, or know where to start looking. I want to make it easier for others to climb the socio-economic ladder. Lastly, I plan to make time in my schedule to continue my hobbies such as hiking, kayaking, and playing tennis because balance is helpful for one's physical and mental health.  
Advice to incoming students?
Stop looking forward to the future and start looking forward to the now. Make sure you are setting yourself up for the start of your career, or your next career move. Apply to an opportunity you are interested in even if you believe you are not qualified. Look into leadership programs held by companies, fellowships, conferences, one-day workshops with organizations, and internships early in your academic journey. These career-related opportunities are critical in cultivating your knowledge outside the classroom and also expanding your professional network. During my time at SPAA, I was able to win six national and international fellowships, in addition to landing nine internships, which I believe were pivotal in my personal and professional development. Through these opportunities, I learned hard and soft skills, as well as creating lasting friendships with people from all over the world.