SPAA Graduate Profile: Inkyu Kang (PhD'22)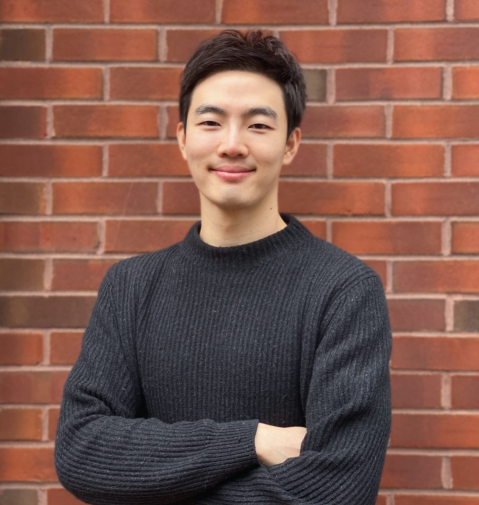 Name: Inkyu Kang
Degree Program: PhD in Public Administration
Graduation Year: 2022
What is your general academic background?
I have a bachelor's degree in public administration and a master's degree in public policy with a focus on public management. I also worked for many years in the public sector which helped me pursue an academic career in public administration.
What does your research focus on?
My overarching research themes are to 1) make government perform in a more effective and equitable manner, and 2) improve government-citizen relationships. Within this framework, I specialize in street-level bureaucracy, performance management and leadership, law enforcement and policing, and methods for causal inference.
Why do you focus on this research?
Street-level bureaucrats have a major impact on people's everyday lives. Police officers are even more special in that their actions can lead to life-or-death consequences. In the U.S., police reform has become a salient social issue in recent years. My research, hopefully, will help practitioners lead and manage police institutions in a more democratic and performative manner.
How do you think SPAA helped you? 
First and foremost, nothing would have been possible if it was not for the funding support that I received from SPAA as a PhD student. I also significantly benefitted from the environment at SPAA where students are encouraged to lead their own progress. Students can study whatever they feel like or reach out to whoever they want without being pressured or judged, which should be the case. I also met faculty and friends who cared about me and gave me support whenever I needed it.
Any achievements at SPAA you would like to highlight?
My solo-authored publication in Governance helped me demonstrate my ability as an independent researcher while on the job market.
What is your favorite SPAA memory?
All the memories about people getting together and hanging out on campus without precautions for COVID!
What are your plans for the future? How do you want to contribute to public administration research and teaching?
My aim is to make solid theoretical contributions to the field that also make sense to practitioners. I like to view public administration as a design-science, where knowledge is used to make things better.
Tell us about your upcoming job placement
I received an offer for a position of tenure-track assistant professor of public management at the University of Georgia. The position will start in August 2022. University of Georgia has an established reputation for being a leading research institution in public management. I feel both humbled and very excited to start my academic career there. I am also grateful for the faculty at UGA who have been very much welcoming and supportive to me. I feel blessed to start a career that I truly love in a perfect environment.
Any advice to incoming and current students?
Make friends and mentors who truly care about you, understand you, and are willing to give you support when you need it. You don't need many of them, but you need them.