SPAA Graduate Profile: Jeffrey Layden (MPA'21)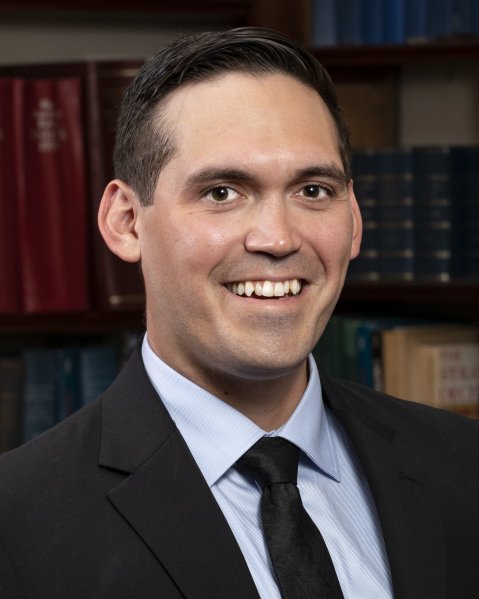 Full Name: Jeffrey Thomas Layden
Age: 32
Hometown: Union, NJ 
Degree Program: Master of Public Administration (MPA) 
Graduation Year: 2021
Why did you enroll at SPAA?
For the last eight years, I have worked as a dedicated public servant at the Union County Division of Social Services, first as a human service specialist and currently as a social worker. In these roles, I have witnessed many of the inequities present in our society firsthand. After years of enduring what seemed like a Sisyphean struggle, I knew that I needed to expand my knowledge base to serve my state in the most effective way possible. However, it was not just this realization that got me back into a classroom after nearly a decade in public service.
For many years, my father worked to instill the value of education in me. He took a vested interest in my studies from a young age, first as a concerned parent and eventually as a board of education member in my town. Always one to lead by example, my father had his MPA degree conferred upon him in 1998 and was simultaneously inducted into the Pi Alpha Alpha honor society, the same honor society that I am to be inducted into shortly.  He would always ask me when I was planning on returning to school to get my own MPA and I usually had an excuse ready for why I wanted to hold off for "just a few more years." 
Unfortunately, my family lost my father to brain cancer just over three years ago on November 5, 2017. I would be lying if I did not say that my father's passing was not the proximate cause of my enrollment. After his passing, I reflected on my life and path forward. I felt my father with me when just three months later I submitted my application to begin my degree program at SPAA. My father led me here three years ago, inspired me to persevere through the difficult times, and is certainly smiling down on me while simultaneously wondering when I will be going for my next degree.
What do you hope to accomplish with your degree?
I hope to continue in a life dedicated to public service. I feel confident that I will be able to use the skills I have cultivated during my time at SPAA to develop and implement policy to begin to address the inequities I have witnessed and studied.
Favorite SPAA memory?
In May of 2019, I took a trip to Seoul, Korea with several other MPA candidates from Rutgers-Newark to participate in the Seoul Case Study Program (SCSP). I had always wanted to study abroad during my undergrad years, but for one reason or another never got around to it. The memories I formed there will live with me for many years to come and I am glad that SPAA was able to afford me such an invaluable opportunity.
Biggest challenge(s)?
The biggest challenge during my MPA program has been finding and maintaining a balance. Simultaneously working full-time and pursuing a graduate degree is no easy task, a sentiment that I'm sure many of my classmates would likely agree with. The time required to effectively pursue both has forced me to sacrifice many hobbies that I enjoyed in the past.
Next steps?
Reclaiming the hobbies that I enjoyed in the past. Also, my wife and I are long overdue for our honeymoon.
Advice to incoming students?
Breathe, relax, and dream. Honestly, the balance is important. Even if it's just a fifteen-minute walk outside, try to do something for yourself every day. Don't get too caught up in the stress or else it can easily get overwhelming. If it does, don't be afraid to ask for help. There are plenty of hardworking, dedicated individuals at SPAA who are more than willing to lend a hand.