SPAA Graduate Profile: Nancy Pietrobon (MPA'20)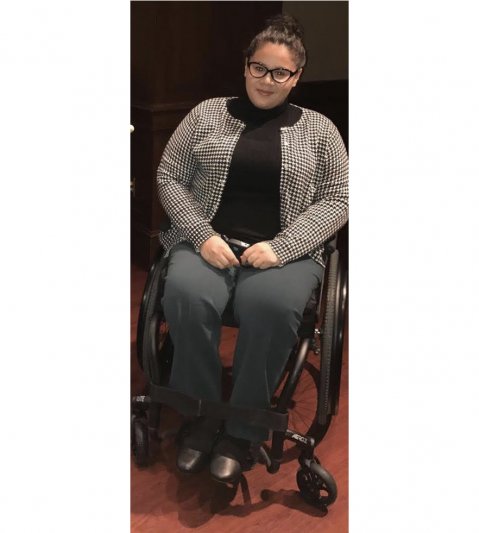 Full Name: Nancy Rae Pietrobon
Age: 29
Hometown: Perth Amboy, NJ
Degree Program: Master of Public Administration
Concentration: Nonprofit Management
Why did you enroll at SPAA? 
I wanted to be in a diverse environment where I could learn from both faculty and my peers that come from all walks of life. Given SPAA's reputation, I knew it was the place for me.

What do you hope to accomplish with your degree?
I hope to become a community organizer. I would like to work in marginalized communities (that I myself belong to), developing ways to become empowered and combat structural problems.

Favorite SPAA memory?
Sitting on the second floor of CPS to study and not actually getting any work done because I was too busy speaking with everyone I knew who happened to pass by. Shout out to Marina, Sueann, and Eddie!

Biggest challenge?
Balancing student life with my life outside of school. I could not have done it without my peers. It was motivating to see some who worked full-time jobs (sometimes more than one), had children, and other responsibilities continue to succeed in the program. They're the real MVPs.

Next steps? 
Breathe, stretch, shake, let it go.

Advice to incoming students?
Do not be afraid to get to know SPAA faculty and staff. Developing strong relationships will truly allow you to have a better experience in the program. It can be intimidating to do so, but it is definitely worth it!