SPAA Graduate Profile: Salvador Bigay (MPA'20)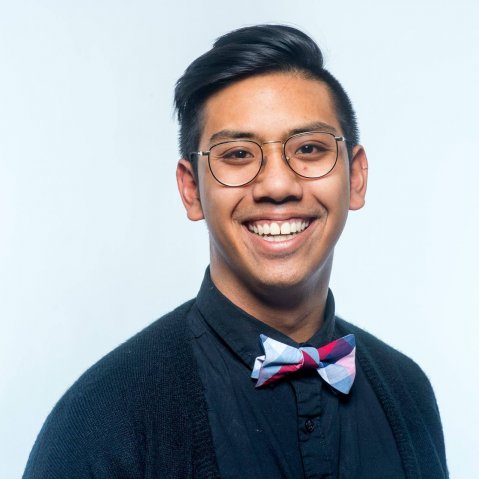 Full Name: Salvador Bigay 
Age: 25 
Hometown: Andover, NJ 
Degree Program: Master of Public Administration 
Concentration: Nonprofit Management 
Why did you enroll at SPAA? 
To pursue my passion for researching and developing communities. I have always been the type of person who likes to get involved with the communities I live and work in, and SPAA's reputation as a globally-ranked public management and leadership program was very attractive to me (as well as the in-state tuition!). I was so happy when I was admitted in Spring 2018! 
What do you hope to accomplish with your degree? 
Simply put, I just want to make a positive impact on the world – make it a better and a more beautiful place to be. One specific goal is to manage my own team before I'm 30, and I believe the MPA's course requisites have prepared me to do so. I also have political ambition and hope that someday down the line I will have the opportunity to run for public office. 
Favorite SPAA memory?  
I traveled to Seoul, South Korea with Professor Shon and four of my SPAA peers in the summer of 2019. It was an absolutely incredible, immersive experience where we learned and collaborated with other students from across the world about public policy initiatives. Being able to see the inner workings of Seoul's governmental operations, in particular its smart-city functions, was something I will remember for the rest of my life. 
Biggest challenge?  
Not being able to live on/near campus. I commuted to Rutgers SPAA from Sussex County – which is a bit of a hike – and I found it challenging to feel connected to the campus community and my peers. To combat this, I tried to put myself out there, take initiative, and pursue opportunities such as the Seoul abroad program, or working as the Applied Statistics TA for a few semesters. Taking these steps to immerse myself in our community truly made the difference! 
Next steps?  
I'm trying to live by the mantra: Don't Dream It, Be It! I recently started a job working at the Ralph Lauren corporate offices on the Analytics and Operations team in the People and Development (HR) department. My day-to-day consists mostly of data management and data deliverables. Post-student life, I am still learning a ton and am super happy to be working in the fashion space, which always seemed like a distant dream for me. I am a runner, a painter, and a leader; a son, a brother, and a friend. We contain multitudes and I am very excited to see where the road takes me.  
Advice to incoming students? 
Don't Dream It, Be It!