SPAA Graduate Profile: Sueann Gravesande (BA'19)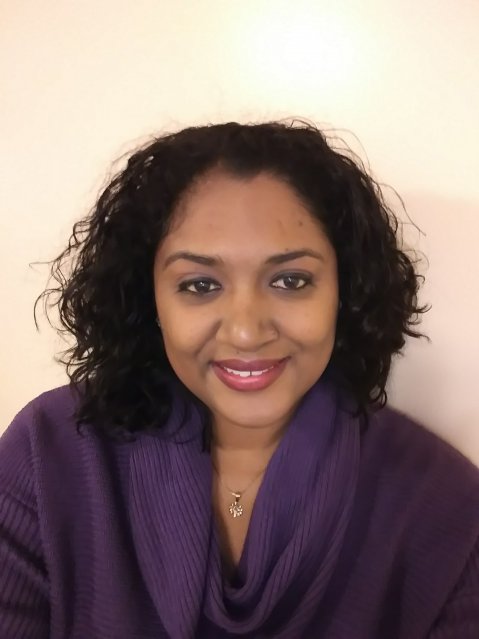 Full Name: Sueann Gravesande  
Age: 34
Hometown: Orange, NJ
Degree Program: Bachelor of Arts
Major: Public and Nonprofit Administration
Why did you enroll at SPAA?
After graduating with my Health Science Associate degree, I enrolled at SPAA to gain the necessary knowledge and skill sets to work in the field of healthcare administration. Today, I am extremely grateful to be enrolled at SPAA because this school has exposed me to a multifaceted approach to serving others. Through my internship at FP Youth Out Cry in Newark, research papers on public policies, and guidance by a vast number of qualified professors, I am not only ardent about healthcare administration, but I am also passionate about higher education and human rights policies.   
What do you hope to accomplish with your degree?
As an aspiring public servant, I believe this degree has helped me to cultivate the knowledge to interpret and translate information about our communities. Academically, it improved my analytical and critical thinking skills. Once employed, I would be able to use the skills I gathered from this program to influence my decision-making process within my professional capacity. Besides preparing me academically, my undergraduate degree at SPAA helped to strengthen my character. SPAA has exposed me to varied ethical frameworks which resonated with me because I have learned the importance of integrity and morality. As a future public servant, it is vital that I understand the importance of these values.
Favorite SPAA memory?
My favorite SPAA memory is the experiential philanthropy and mentoring project. This project was one of the requirements in my "Introduction to Nonprofit Administration" class. We were placed in groups to research and advocate for a particular nonprofit organization in Newark. My group members and I competed among our classmates for $1000; this money would be awarded to a nonprofit organization that was represented by a group. Although my group did not win the money for the nonprofit we represented, the experience left an indelible mark on my heart because I gained a group of friends for life.  
Biggest challenge?
The road I traveled to reach this point has not been easy. As a student, wife, mother, and full-time employee, I have constantly navigated different obstacles to achieve my education. Fortunately, I have excellent time-management skills, and I manage stressful situations well. However, my biggest challenge was having to forgo numerous family dinners, special occasions, and my son's basketball games.    
Next steps?
I have an indomitable will and thirst for knowledge. So, I plan to continue reading for my Master of Public Administration at SPAA. With a master's degree in public administration, I would be better equipped to serve my community.
Advice to incoming students?
As I think about this question, one word comes to mind: "perseverance." Sometimes, it takes years to finish a degree because life may propel you into a whirlwind of drastic changes. As you navigate life's uncertainties, it is imperative that you develop the determination to complete your degree. This would require you to make a commitment to yourself and no one else. A commitment that is tailored to your situation, and one that is set at a pace feasible to you. Nevertheless, be willing to alter the process because there are multiple options available for you to reach the finish line. For example, if the classroom setting is not working out for you, then explore online options. Above all, I hope you will be able to channel your focus to remain steadfast as you embark on accomplishing your next goal.