SPAA Internship Spotlight: Ashly Sanchez Sanz
#SPAAisPublicService #WhereServiceMeetsLeadership #RutgersSPAA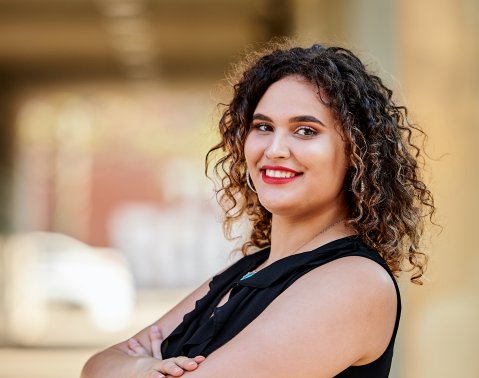 Name: Ashly Sanchez Sanz 
Degree Program: Bachelor of Arts 
Major: Public and Nonprofit Administration 
Expected Graduation Date: May 2020 
Name of Organization: The Borgen Project 
Location of Internship: Seattle, WA 
Title: Political Affairs Officer 
Responsibilities:  My first work involved securing lobbying and meeting with government representatives, media outlets, influencers, etc., who would help spread the information about the work we do, which ranges from tackling poverty, to population issues, to passing the CARES Act 2.0. I lobbied and secured meetings with congressional leaders such as Senator Bob Menendez, Senator Cory Booker, and Representative Albio Sires. I spoke to them on the phone and attended events to represent the organization and our work. I also helped with fundraising activities such as recruiting and mobilizing people and assisting others to learn more about the law. Finally, I worked to communicate the organization's mission and work through podcasts, radio stations, and other media outlets. 
Favorite Aspect of Internship:  Knowing I was making a difference and learning how to use my own voice and power to demand change. I also learned more about managing a nonprofit organization, its different roles and responsibilities, and how a person's voice can make the most change. I come from a developing country – the Dominican Republic. This internship gave me a fulfilling purpose because I know I can give back to my country and other countries by demanding change.  
 Career Goals: I am interested in politics and foreign affairs.