SPAA Internship Spotlight: Carina Bontia – La Casa de Don Pedro, Inc.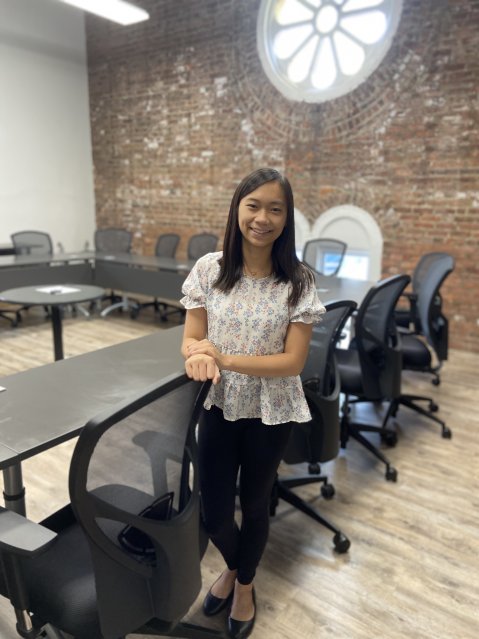 Name: Carina Jean O. Bontia
Degree Program: Bachelor of Arts
Major: Public and Nonprofit Administration
Expected Graduation Date: May 2023
Name of Organization: La Casa de Don Pedro, Inc.
Location: Newark, NJ
Title: Fund Development and Communications Intern
Summary of Responsibilities: As a Fund Development and Communications Intern, I was responsible for assisting and coordinating with other staff members, management, and vendors in finalizing and acquiring marketing materials for La Casa's Early Childhood division. Early Childhood was the priority during the summer, and several preparations were made to advertise our early childhood education centers before classes started in September. I also assisted in other marketing efforts for La Casa's Early Childhood division by setting up the map and business profile of each early childhood center in Google. Additionally, I worked on researching media outlets and potential new donors as part of the organization's effort to diversify their funding portfolio and assisted in completing a grant report and grant application.
Favorite Part of the Internship: My favorite part of the internship was the variety of assignments I was tasked to accomplish. Although it was challenging to juggle multiple projects at once, it ultimately made my experience interesting in the fund development department. I also enjoyed the detective work and extensive research involved in preparing a programmatic report for one of the organization's existing funders and application for a new grant opportunity.
My exposure to different fund development activities has changed my perspective about the department. Prior to my internship, my initial impression was that the department focused primarily on organizing fundraising events, but there was actually more to it than planning special events and launching campaigns. Working with my supervisor was a pleasure. I am grateful for her guidance and patience in helping me navigate through the projects and for doing the best she can to include me in important meetings with vendors or executive leaders. She is one of the reasons I enjoyed my time as an intern.
Career Goals: I would love to be a program director for an environmental nonprofit. However, if that does not work out, I plan to pursue a career in a university or philanthropic organization.
How did the Service-Learning Course help you navigate your internship responsibilities?
The Service-Learning Course was helpful in providing me different resources for career advisement, career exploration, and cover letter and resume review. Career advisement was particularly helpful because I was able to ask questions about a few predicaments I had both at my full-time job and internship. I am also still in the early stages of my career and badly need guidance in several areas. The career advisement session with Dr. Dillard was insightful in terms of learning how to establish boundaries among my colleagues.
What kind of skills have you learned during this internship?
During my internship, I had the opportunity to learn new things as I didn't have prior experience with most of the projects that were assigned to me. The research projects allowed me to hone my skills in research and conducting my own investigation. I learned how to navigate different sites such as GuideStar, Foundation Directory Online, ProPublica, and Charity Navigator in my search for prospective donors. I also became familiar with Form 990 where we obtained vital information about the organization's total giving, grantees, contact information, and others. In terms of my role in supporting La Casa's marketing strategy, I learned the logistics behind advertising and the process behind creating different marketing materials such as flyers, banners, door hangers, and business cards. I also learned how to use Mailchimp and Network for Good, two mediums we utilized for marketing, fundraising, and campaigns. My communication skills also improved from all the time spent interacting with different internal and external stakeholders of La Casa de Don Pedro.