SPAA PhD Alumnus Huafang Li ('16) Wins PMRA Best Dissertation Award
Media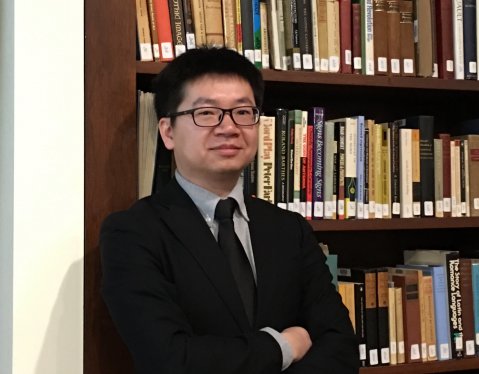 The 2018 PMRA Dissertation Committee has selected Information and Donations: A Study of Nonprofit Online Communication, by Dr. Huafang Li as the inaugural winner of the PMRA Best Dissertation Award. The award comes with a $2,000 prize.
The committee had this to say about Dr. Li's dissertation:
"Dr. Li built an original database using social media communications (i.e., tweets) from nonprofit organizations, and then analyzed this database to explore how nonprofit organizations communicate performance and accountability information to various stakeholders. He then conducted a conjoint experiment to manipulate the types of information conveyed to donors to determine their effects on donations. We found Dr. Li's research to be theoretically novel, practically important, and methodologically rigorous."
In response to this recognition, Dr. Li said:
"I want to express my sincere appreciation and thanks to the Public Management Research Association for recognizing me with the Best Dissertation Award. I am truly humbled and honored to receive it. I would especially like to thank my advisor Dr. Gregg Van Ryzin, and my dissertation committee members Dr. Norma Riccucci, Dr. Lindsey McDougle, and Dr. Chao Guo. . . . I am deeply grateful for this honor. Thank you very much."
The Dissertation Award committee was chaired by Leisha Dehart-Davis (University of North Carolina) and included Angel Saz Carranza (Esade University) and Michael McGuire (Indiana University).