SPAA Profile: Amina Bey (MPA'13)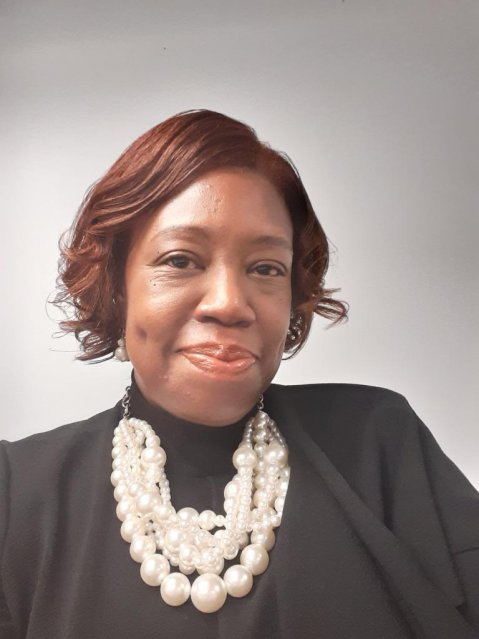 Full Name:  Amina Bey 
Age: 52 
Hometown:  Newark, NJ 
Degree Program:  Master of Public Administration (MPA) 
Graduation Year: 2013 
Position: Executive Director, Newark Emergency Services for Families, Inc.  
Why did you enroll at SPAA? 
I enrolled at SPAA because I had spent my career in the public sector and I wanted to prepare myself for the advancement and opportunities that I was striving toward. 
What did you hope to accomplish with your degree?
With the education I received at SPAA, I was able to advance my career in monumental ways. When I entered SPAA, I was a manager of workforce development with the County of Essex. A year after graduation, I became the executive director of the Newark Workforce Development Board. I now lead one of Newark's oldest and essential community nonprofit organizations as the executive director of Newark Emergency Services for Families, Inc. 
Favorite SPAA memory? 
My favorite SPAA memory is working with my longtime friend and Essex County colleague Sam Okparaeke as he formed a study group within our cohort for our Analytical Methods class. We stayed together as a group and met every week throughout our entire time at SPAA. We all graduated with honors and are proud members of Pi Alpha Alpha Honor Society. That study group, that we affectionately call BC-5 (Brick City 5), became a close-knit group of friends who are now family – Danny Denise Gonzalez, TaQuisha Knight, Arthur Jorge, and Sam Okparaeke. Unfortunately, we lost Sam on Christmas Eve 2020, but he is responsible for bringing us together, and that will always be my favorite and fondest memory. 
Biggest challenge(s)?  
The biggest challenge for me was going back to school 20 years after receiving my bachelor's degree. Getting myself back into a regimen of concentrated study and adjusting my schedule to accommodate my schoolwork was a struggle in the beginning. Also working two jobs while going to school was taxing, to say the least.   
Next steps?  
My next steps are to hopefully do some guest lecturing and workshops at Rutgers that would be of benefit to both traditional and non-traditional undergraduate and graduate students. 
Advice to incoming students?  
My advice to incoming students is to get organized. Organization reduces stress and will help keep you from putting undue pressure on yourself. Form a relationship with other students who are like minded and have similar goals and objectives. You will find that you can accomplish more if you work together. That group can be a source of inspiration, strength, motivation, and comfort.