SPAA Student Andrew Saunders' Nonprofit, New Blue, Awarded Columbia University's $25K Tamer Fund for Social Ventures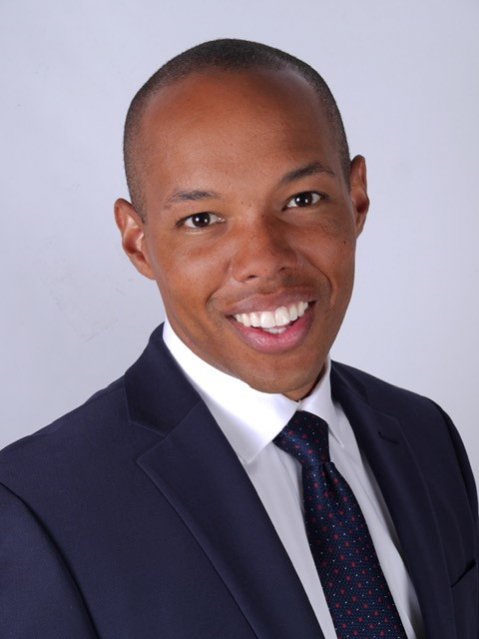 A nonprofit co-founded by SPAA EMPA student Andrew Saunders, New Blue, which recruits, trains, and supports diverse law enforcement leaders, has been awarded The Tamer Fund for Social Ventures from Columbia Business School.
New Blue focuses on providing reformed recruitment, revised training, and leadership development to repair the relationship between communities and law enforcement. Its mission is to identify, train, and develop a diverse coalition of leaders who shape police policy and culture through system-level leadership. In being awarded the Tamer Fund for Social Ventures, a highly selective opportunity that provides seed grants to nonprofit, for-profit, and hybrid early-stage Columbia University affiliated social and environmental ventures, the organization will receive $25,000 in seed funding as well as access to office space in SoHo, paid interns from Columbia University, and pro bono university resources such as consulting, legal, and research. The grant has allowed the organization to begin their recruitment and applicant screening process, and they are planning to welcome a diverse founding class of officers this year.
"In 2020, underlying tension between police and communities bubbled to the surface in a way that further eroded this historically delicate relationship. New Blue seeks to develop the leaders who can address this relationship through community advocacy and informed policy," said Saunders.
After graduating from East Carolina University in 2012 with a bachelor of science in criminal justice and a concentration in alcohol and drug studies, Saunders served as a patrol and crisis intervention officer in North Carolina with the Wilson Police Department. Inspiration for starting New Blue, which Saunders co-founded with Brittany Nestor, a colleague from Wilson, and Jon Saunders, a graduate of Columbia Business School, came from previous diversity efforts he experienced while serving in the Wilson Police Department, which ran a citizens' police academy, a police athletic league, and other initiatives.
"Chief Thomas P. Hopkins, a Black community leader and advocate, implemented Community Oriented Policing (COP) and diversity recruitment tactics far before they were a national demand," he said. "Arrestees rode in the front of the patrol cars – an incredibly humanizing policy that preserved dignity and respect."
During his service in Wilson, Saunders spent a large portion of his time supporting police-led youth programs and the local school district. After witnessing the school-to-prison pipeline firsthand, he refocused his leadership on K-12 classrooms. He taught low-income students of color with special needs as a Teach For America corps member. Today, as a senior managing director of recruitment, he leads a portion of Teach For America's national team. He is responsible for recruiting and placing more than 100 diverse college graduates as teachers in low-income communities across the nation.
"The public systems in our country (education, criminal justice, housing, healthcare, etc.) were initially built to marginalize people of color. I enrolled in SPAA's EMPA program to gain a line of sight into these systems and better understand how to tilt the scales toward equity. Access to my peers, many of whom are systems leaders, has pushed my thinking and allowed me to become a better advocate for the communities I serve. The program is contributing to my deeper understanding of the catalysts and barriers to systemic change. These understandings have given me the confidence and network to take on systemic inequity in the communities I serve."