SPAA's First PhD Alumna Patria de Lancer Julnes ('97) Is an Internationally Recognized Scholar in Performance Measurement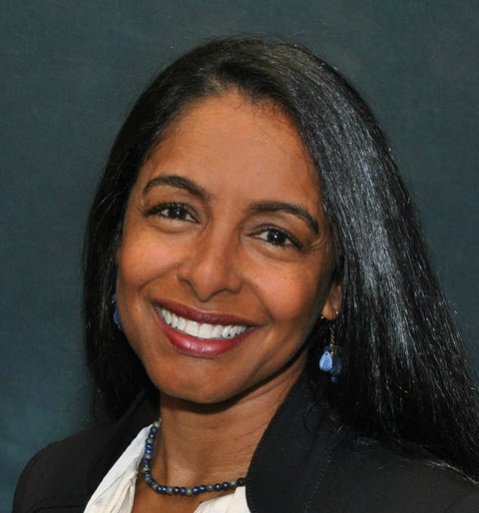 In 1997, Patria de Lancer Julnes became the first woman to graduate from Rutgers University-Newark with a PhD in public administration.
She joined the first doctoral cohort after being encouraged to do so by Dr. Marc Holzer who was working to establish the program and seeking scholars whose interest and skills aligned with what was then the Department of Public Administration.
 "I was introduced to this framework that allowed me to look at performance measurement from a perspective that no one had looked at before," de Lancer Julnes said. "So I looked at this from the knowledge utilization perspective, bringing in theories from several fields and developing a model that helped explain what we term 'utilization of performance measurement,' which included adoption and implementation. For the first time, we started referring to implementation as the actual use of information and that model was informed by theories that I learned in all my classes."
As a PhD student, she polished her skills in performance measurement and management, driven by the desire to help governments and organizations thrive through strong data analysis to improve the lives of the citizens they serve.
de Lancer Julnes now has a long list of nonprofits and government agencies on the local, national, and international level whose services have benefitted from her expertise. She's done research and consulting work in the Dominican Republic, Greece, and Chile working on assignments ranging from improving public administration education and practice to implementing performance measurement systems and strategies for governments abroad.
In 2013, she worked with the Spanish embassy in the United States to strengthen U.S. and Spanish relations and improve the status of Hispanics in the United States – an assignment that earned her a Medal of Honor from Spain. It is an honor that attests to her stated desire as a Hispanic woman to further her community's interests, a goal which she has pursued through her research in addition to leadership roles, including a stint as the President of the Hispanic Leaders Association.
de Lancer Julnes currently heads the School of Public Affairs at Pennsylvania State University-Harrisburg as the school's director where she oversees 32 faculty members and works to enhance the academic standing of the school through its programs.
"In my role, I've been trying to learn from Marc [Holzer] and how he built SPAA and take that knowledge and use it to help our school. I saw how invested he was in his students and I try to convey that to the faculty in all we do," de Lancer Julnes said.
While she enjoys her work as an educational administrator, de Lancer Julnes is still dedicated to her research and is currently taking public health classes to be able to contribute to the health policy discourse while continuing to climb the administrative ladder.
With a number of leadership positions under her belt and publications to her name, de Lancer Julnes is highly regarded in academic circles, but acknowledges that her success has come with its challenges.
"Being a woman of color in a leadership position in higher education is not necessarily easy, especially  when you're trying to establish yourself," de Lancer Julnes said. "Unfortunately, you will find people who do not want you to succeed so you have to be strong and remain true to who you are.  My best advice is to find mentors and surround yourself with people you trust. They will provide the guidance and support you will need to overcome challenges, as well as cheer your successes, as you continue to move forward."