SPAA PhD Student Vishal Trehan Selected for Competitive PMRA/ANPAD Academic Writing Workshop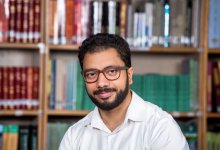 SPAA PhD student Vishal Trehan has been selected as one of only 18 individuals to participate in a highly competitive academic writing workshop hosted and organized by the Public Management Research Association (PMRA) and the Brazilian Academy of Management (ANPAD).
The workshop is being held September 27-28, 2023 at Universidade Presbiteriana Mackenzie in São Paulo, Brazil within the 47th ANPAD Annual Meeting (EnANPAD 2023). Participants gain insights from leading scholars and journal editors to understand the manuscript development and review process and receive invaluable feedback.
Trehan's research focuses on improving governance and decision-making through the use of information and communications technology. His previous experience includes working as a research fellow at the National Institute of Public Finance and Policy in India and as a consultant in the information technology services sector.