Winter 2022 RU-N Impact Report: SPAA Student Ambassadors
New program prepares tomorrow's professionals with leadership skills and networking.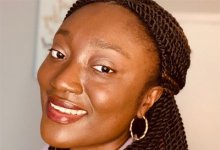 In its second full year, the School of Public Affairs and Administration's Student Ambassador Program offers undergraduate and graduate students leadership development opportunities. Thanks to donor support, students who embody competence, knowledge, ethics, and service can participate in this professional development experience.
Graduate student Rosslin Mensah-Boateng SAS'18, now in her second year as an ambassador, wanted to participate to "hone my skills as a student leader, professional, and advocate." As an ambassador, Mensah-Boateng is adding value to her Rutgers–Newark experience by connecting with peers who also seek to build leadership skills, network, and support each other.
Mensah-Boateng chose to study at Rutgers–Newark because of its diverse student population, its professors, and the courses offered. In addition to working toward her degree, she also works full time at a nonprofit organization as an administrative coordinator. She is grateful for the opportunity donors have given her with the SPAA Ambassador Program, which has been her favorite part of the Rutgers experience. "Your financial support enables us to provide more programming and events to hone the skills of future leaders in local government, nonprofit organizations, and agencies, especially in a time when genuine and consistent leadership is key," she says.
After she graduates, Mensah-Boateng hopes to elevate her career in director or managerial roles. "I am ready for the next level, especially after I complete my degree, and I can implement the specific skills and experiences from school and work to become successful." Donor support for the SPAA Ambassador Program makes it possible for students like Mensah-Boateng to succeed.