2022 CPM Graduate David Pepe Awarded Askew Award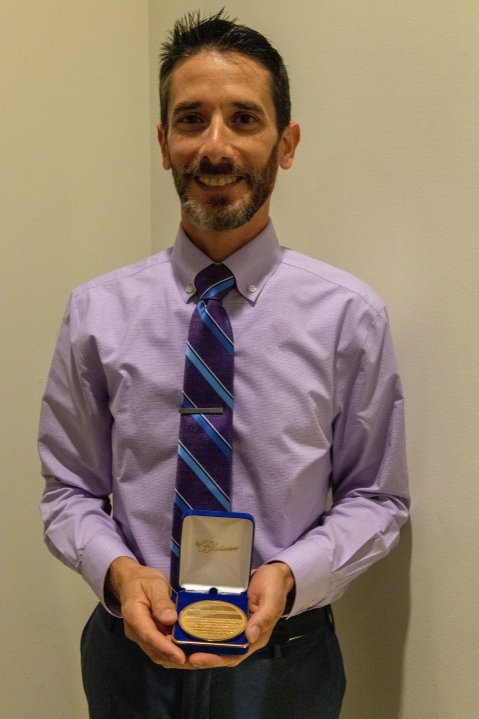 David Pepe, a 2022 New Jersey Certified Public Manager (CPM) Program graduate, was awarded the annual Askew Award at the program's graduation ceremony. Presented by the American Academy of Certified Public Managers (AACPM), the Askew Award is recognition for his exemplary CPM capstone project entitled, "Environmental Impacts and Proposed Regulations on the Cannabis Cultivation Industry."
The Askew Award, created by AACPM, is named after George C. Askew who alphabetically was the first graduate in the initial Certified Public Manager Program. The purpose of the award is to acknowledge and "nationally" recognize the efforts of those who have demonstrated exemplary work in the completion of their CPM projects, which are vital components of every state's program. 
Currently the director of the Office of Permitting and Project Navigation at the Department of Environmental Protection (DEP), Pepe has been a public service professional for 18 years. An expert geologist, he manages the permitting of large projects across multiple departments ensuring compliance with federal and state environmental regulations.
Embracing an opportunity to expand his knowledge, Pepe accepted a departmental recommendation to apply to the CPM Program. With the support of his colleagues and family, he entered the CPM program prepared for its academic rigor and participatory challenges. His expectations were substantiated.
"CPM was very interactive, which I enjoyed. I met a lot of great people," said Pepe. Emphasizing the importance of student interactions, he said "what struck me during the course is how other organizations, which have different goals, all share the same problems. Working with classmates in different fields… firefighters, police…, our goals and issues were all on common ground. The solution-based scenarios CPM teaches are invaluable."
Pepe's enhanced insight challenged him to focus on why some solutions worked, and others failed. He explained that "CPM provides a method to organize data, research, and observations to make improvements" that will help sustain the environment and help us all.