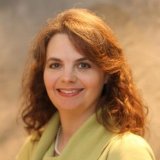 "There are noble public servants in all levels of government. This is one of the first times in my 25+ year career in public service that I've had an opportunity to 'work' with so many state employees."
"Being with so many different classmates from various departments allowed me to understand varied perspectives. The program was lots of work but was quite a satisfying experience and I am proud that I completed it."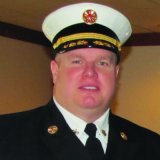 "A great program for any Public Manager if you are looking to excel in your role and develop your organization with direct benefits to the people you serve. The education, the pace of work, and the networking among your peers are the best parts."
State of NJ Certified Public Manager® Program (CPM)
The nationally accredited State of New Jersey Certified Public Manager® Program is administered by the New Jersey Civil Service Commission (CSC) and delivered by Rutgers University-Newark's School of Public Affairs and Administration (SPAA).
The New Jersey Certified Public Manager® Program develops public and nonprofit managers, administrators, and supervisors into efficient, effective, and ethical organizational leaders. Participants will gain the knowledge needed to tackle complex organizational challenges, manage their day-to-day operations more effectively, and grow as leaders. The program also provides a framework upon which leaders can build and apply throughout their career.
NEW FOR 2021
The New Jersey Certified Public Manager (CPM) Program is currently offered virtually. In response to the COVID-19 pandemic, and in consideration of our students' need for flexibility, the program has been modified. We are very committed to providing a safe and high-quality CPM program. Our goal is to foster engaging learning instances, as well as create opportunities for students to work independently, and with their classmates and instructors.
The class duration has been adjusted to half-day morning sessions (3 hours). However, to meet the National CPM Consortium program hour requirement, students will also be expected to participate in small group activities and discussion boards in addition to the AM sessions.
Note: Our new program design will allow us to pivot to hybrid learning, when permitted. At that time we will offer the option of in-person or virtual participation. In-person cohorts will follow current guidance from the Governor's office, the Department of Health, Civil Service Commission, Rutgers University, and the facilities in which we operate.
Program Quick Links
The NJ CPM Program is designed around the core leadership requirements established by the National Consortium of Certified Public Managers. The curriculum was developed jointly by Rutgers University–Newark's School of Public Affairs and Administration (SPAA) and the State of New Jersey's Civil Service Commission to meet the complex demands and challenges of the 21st-century public management environment.
The core competencies of the New Jersey Certified Public Manager Program are:
Public Service Focus
Quantitative Techniques
Communication
Problem Solving and Decision Making
Strategic Thinking
Analytical Thinking
Administrative Law
Budgetary Process
Management Information Systems
Personal and Organizational Integrity
Managing Work
Leading People
Developing Self
Systemic Integration
Change Leadership