American Review of Public Administration (ARPA) Reaches Highest Impact Factor Score in Journal's 56-Year History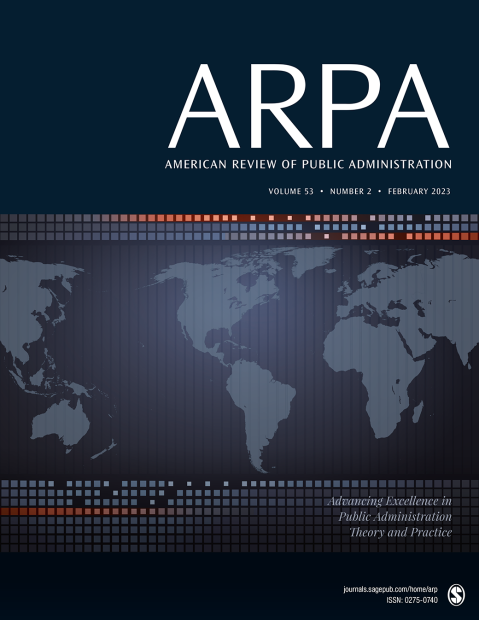 The American Review of Public Administration (ARPA) reached an Impact Factor Score of 4.929 for 2021, the highest in the journal's history, and a 63% change from 2020. In addition, its Journal Citation Indicator Score is up to 1.56.
The Impact Factor Score, calculated by Clarivate, reflects the number of citations of articles published in a journal in the last two years. The top ARPA article cited in 2022, which was published within the 2020 and 2021 time period, was "Why Do Countries Respond Differently to COVID-19? A Comparative Study of Sweden, China, France, and Japan," by Bo Yan, Xiaomin Zhang, Long Wu, Heng Zhu, and Bin Chen.
The journal was founded in 1967 and is published by SAGE in association with American Society for Public Administration (ASPA) Section on Public Administration Research. Beginning in January 2017, School of Public Affairs and Administration (SPAA) Associate Professor Stephanie Newbold assumed editorship of the journal. SPAA Associate Professor Cleopatra Charles serves as the book review editor.
"ARPA's increased rankings represent its commitment to maintaining intellectual and methodological diversity," said Dr. Newbold. "We value the study and practice of public administration from a global perspective, support the need for connecting theory with practice, and work to advance the democratic governance process with each issue we publish."
ARPA focuses substantively on public administration broadly defined, publishing scholarship on all aspects of the field, including such traditional areas as organization and management studies, program and performance evaluation, and budgeting and financial management, as well as such emerging areas as network governance, public involvement and public service motivation.