Carmen Yeats (MPA'14): "Public Administration is..."
---
"Public Administration is...
working on conflict resolution issues and maintaining internal and external relationships."
---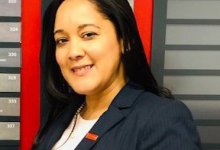 Name: Carmen Yeats
SPAA Degree and Graduation Year: MPA 2014
Current Position: Administrative Coordinator, Office of the Chancellor, Rutgers University–Newark
How did SPAA prepare you for your current role?
I started at Rutgers as an administrative assistant in the Institutional Planning and Operations Department (formerly known as the Facilities Department). I transferred to Rutgers Business School from Hudson County Community college. During my first semester in the business school, I decided to change my field of study to psychology because I found calculus (a mandatory course at the business school) to be very challenging. I did not complete my intended study of psychology and instead got a bachelor's degree in Spanish literature. This degree opened the door into the School of Public Affairs and Administration, where I received my Master of Public Administration with a focus on public organizations in 2014. This degree helped me to pursue my passion – to be of service to the public.
Why are you excited about your work?
Currently, I work in the chancellor's office at the university, where I provide confidential support to the executive team. I am one of the liaisons for the Senior Vice-Chancellor, with whom I work very closely, and work with deans, directors, administrators, and their staff to resolve issues in a confidential manner. My responsibilities include – but are not limited to – maintaining relationships with internal, city, and state representatives; facilitating internal human resources issues; and assisting in the preparation of area budgets.