CPM Graduate Ahmid Abdul-Malik Abdullah Sr. Capstone Recommendations Implemented by Atlantic City Mayor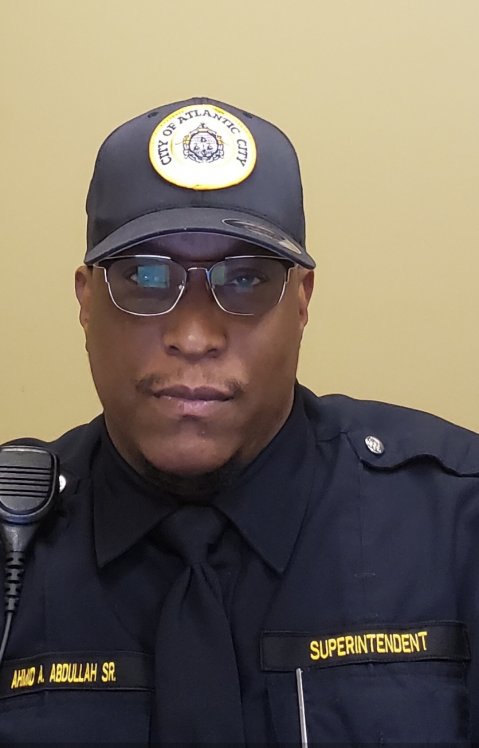 Ahmid Abdul-Malik Abdullah Sr., born and raised in Atlantic City, NJ, and currently working for the city as superintendent of public works, completed the New Jersey Certified Public Manager (CPM) Program in January 2020. The CPM Program, administered by the New Jersey Civil Service Commission (CSC) and delivered by Rutgers University–Newark's School of Public Affairs and Administration (SPAA), develops public and nonprofit managers, administrators, and supervisors into efficient, effective, and ethical organizational leaders.
As part of the program, students complete work-related capstone projects that benefit their organizations. Abdullah's capstone project highlighted some of the disparities in workers' pay between Atlantic City's and other municipalities' public works departments and recommended reconciling the pay disparities. His work showed that Atlantic City public works employees' wages were low enough that some workers were eligible for welfare.
On the final day of the program, when everyone presented their capstone projects, Abdullah had the opportunity to show his findings to Atlantic City Mayor Marty Small Sr. and his business administrator Anthony Swan. Small asked for a copy of the report, which showed the clear pay disparities in the Atlantic City Department of Public Works, and shortly thereafter the administration increased the lowest pay in the department from $18,500 to $22,500 per year, according to Abdullah.
The Certified Public Management Program gave Abdullah a platform to talk about pay issues and spread that awareness among his peers in the cohort, which included police chiefs, human resource directors, and business administrators. "The CPM program layout is perfect," said Abdullah. "It allows those in administration positions to hear the nitty gritty of what's really going on from lower-level management officials. Additionally, it provides great exposure to be a better manager and work on issues through a different lens such as administrative ethics."