Rusty Flores (MPA'16): "Public Administration is..."
---
"Public Administration is...
working with students to help them reach their potential, community engagement, and crisis management."
---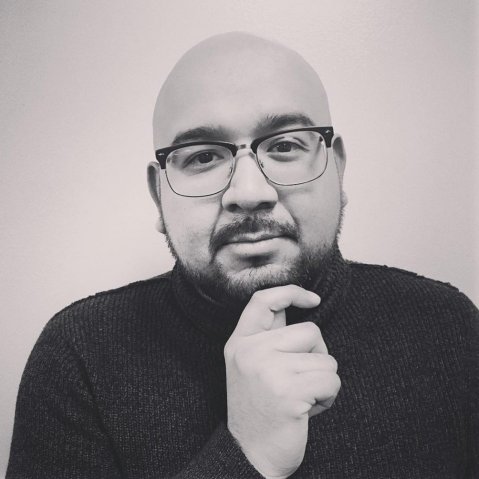 Name: Rusty Flores
SPAA Degree and Graduation Year: MPA 2016
Current Position: Area Director, Office of Housing and Residence Life, Rutgers University–Newark
How did SPAA prepare you for your current role?
SPAA has allowed me to work with students in the Rutgers University–Newark community and understand a lot of the potential leadership in students. I have been able to serve communities to advance the common good and affect positive change with student leadership, community engagement, and crisis management. As a first-generation Latino, SPAA has allowed me to serve my community and help develop the future leaders of many communities. Learning from people and professors who have worked in the field of public administration makes it a one-of-a-kind learning experience that few places offer.
Why are you excited about your work?
One day in May of 2018, as I was getting ready to close my building and say goodbye to all my residents because the academic year had ended. I was doing final building rounds with two of my graduating resident assistants and we were having a conversation about enjoying graduation and getting ready for what would come next. One of the resident assistants stopped me and said, "I feel funny saying this but, I want to say thank you because you really saw leadership potential in me when no one else did and you allowed me to understand the importance of giving back to a community not just with money but with time and resources." The second resident assistant nodded their head in agreement and added, "I also don't think you understand the importance of representation and what you mean to many first-generation Latino students who see you and see all the possibility for a male Latino with a master's degree." As we kept talking, I noticed how SPAA and all the classes I had taken really did prepare me for my career in higher education.
On this day, I truly learned that service to a community goes a lot deeper than just the physical things we do to help a community. To serve a community isn't just about manual labor, it's also about what doors you open for others and how you use what you have learned to educate and help others get to where you are and one day surpass you so that they can also open the door for others. This is what public administration is for me.