SPAA Alumnus Michael Dillard (MPA'10) Joining SPAA Faculty as an Assistant Teaching Professor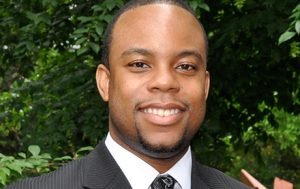 Rutgers SPAA Alumnus Michael Dillard (MPA'10) will be joining the SPAA faculty as an assistant teaching professor on September 1, 2019. He comes to SPAA with an abundance of Rutgers University and school institutional knowledge after serving as a highly active adjunct professor with SPAA since 2013. His new role allows him to focus on teaching SPAA students full-time.  

Dr. Dillard previously served as the director of the RU Ready (RUR) for Work Program, where under his leadership the program created a pipeline of students with 100% high school graduation and college acceptance rates, with about 60% of those students pursuing degrees at Rutgers-Newark. His research interests center around non-traditional students, particularly which services and programs are being created that enable them to thrive. His teaching style focuses on leadership-based courses, where students learn the skill sets needed to manage in organizations, and his classes feature various guest speakers (such as Congressman Donald Payne Jr. and Mayor Ras J. Baraka) and off-campus sessions where students can really understand how theory and practice are connected. He also provides unique networking and community building opportunities, such as in his Service Learning Internship Seminar at SPAA.

Dr. Dillard received his doctorate in higher education administration from Rowan University in 2017. He graduated from Rutgers SPAA in 2010 with his Master of Public Administration, and completed his Bachelor of Science in business management at Ramapo College of New Jersey in 2007. 
"In the beginning of my career, I really had no idea what I wanted to do," said Dr. Dillard, "but completing my masters at SPAA gave me a better understanding of what public administration and public service really were." He credits SPAA for leading him to his passion of teaching, which is highly rewarding. 
"I never would have thought someone like myself, born and raised in the city of Newark, who has come from the circumstances that I have come from, would be teaching now and motivating students," he said. "I have come full-circle from being a student sitting in SPAA classes a few years ago to teaching those same classes and inspiring students."