Dr. Gregory Porumbescu Named Associate Professor at Rutgers SPAA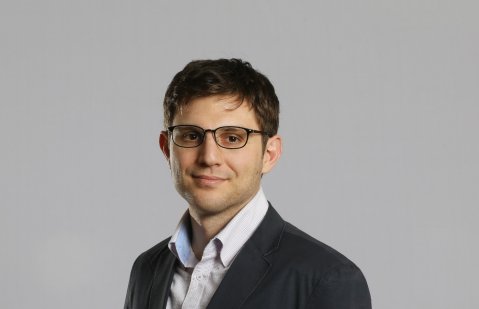 Dr. Gregory Porumbescu has been named associate professor in the School of Public Affairs and Administration (SPAA) at Rutgers University–Newark. Currently the interim executive director of the New Jersey Policy Lab and the associate director of the Transparency and Governance Center (TGC), he has been at SPAA since 2017.
"I am grateful for my time at SPAA and having the opportunity to learn from such a great group of colleagues," said Dr. Porumbescu. "I look forward to this next step in my career."
As a scholar of digital inclusion and equity, and transparency and accountability, Dr. Porumbescu's work has appeared in The Journal of Public Administration Research and Theory, Public Administration Review, Policy & Internet, and Public Performance and Management Review. He is on the editorial board of Government Information Quarterly and the Korean Journal of Policy Studies. Dr. Porumbescu is also a co-principal investigator on a Smart and Connected Communities grant from the National Science Foundation and serves as a senior researcher on an international project sponsored by the Social Sciences Korea foundation that examines government competitiveness. 
He is part of a Rutgers team leading the creation of the NJ State Policy Lab, an initiative which will look to improve the quality of data and evidence used by state policy experts to implement policy and program improvements for New Jersey and focus on improving the Greater Newark community's access to state services.
Dr. Porumbescu obtained his doctoral degree from Seoul National University and his bachelor's degree from the University of Florida.