Rutgers SPAA to Focus on Improving Greater Newark Community's Access to State Services with Newly Established NJ State Policy Lab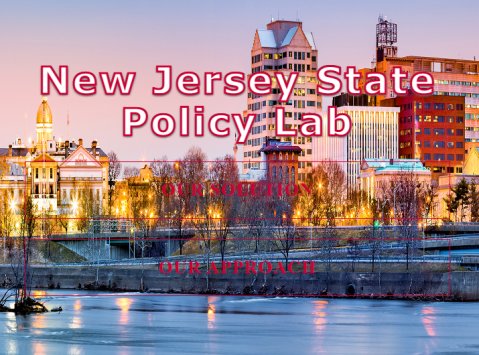 The School of Public Affairs and Administration (SPAA) at Rutgers University–Newark has partnered with Rutgers' Edward J. Bloustein School of Planning and Public Policy (New Brunswick) to establish a policy lab for the state of New Jersey via a $1 million award from the New Jersey Office of the Secretary of Higher Education.
Dean Charles Menifield and Assistant Professor Gregory Porumbescu from Rutgers SPAA, and Professor Stuart Shapiro and Associate Professor Andrea Hetling from Bloustein, are leading the initiative which will look to improve the quality of data and evidence used by state policy experts to implement policy and program improvements for New Jersey.
"Many states around the country have established policy labs to help develop innovative solutions to policy problems. These labs aid state legislators in crafting innovative, evidence-based policy solutions to a range of pressing issues," said Dr. Porumbescu. "When we learned the state of New Jersey had a call to create a state policy lab, we saw this as a great opportunity to leverage existing strengths of SPAA and make meaningful contributions to the quality of government in our own state." 
The lab will draw from the expertise of SPAA faculty, SPAA initiatives (such as the one developing strategies and tools to create inclusive and equitable digital public services in Newark), and SPAA's research centers and projects.
"The chief focus of our school is public service, and this opportunity allows SPAA faculty and students to engage and collaborate with nonprofits and state and local government officials to assist policy makers in their efforts to create a fairer and more inclusive New Jersey," said Dr. Menifield. "Also, this opportunity provides a venue for SPAA students to acquire real world experience before they graduate and creates a new channel for SPAA faculty to contribute to the state of New Jersey."
While this is a state policy lab, much of the work facilitated by SPAA will focus on giving a voice to different communities and residents in Greater Newark. "Using a range of public outreach initiatives, our goal is to improve access to state services among residents of Greater Newark and to also ensure that the needs of Greater Newark's different communities are accounted for as the state weighs policy options," said Dr. Porumbescu.
The lab will utilize collaborations across Rutgers, New Jersey, and beyond, calling on research centers, dataset repositories, and initiatives throughout the university and with partners, including the Walter Rand Institute (Camden), the Cornwall Center (Newark), the Eagleton Center for Public Interest Polling (New Brunswick), the Center for Urban Research and Education (Camden), the Rutgers Law School Center on Law, Inequality, and Metropolitan Equity, Kean University, and New Jersey Institute of Technology (NJIT).