Transparency and Governance Center
Media

The Transparency and Governance Center (TGC) in the School of Public Affairs and Administration (SPAA) focuses on programming, research, and projects related to public sector transparency and governance at both the local and global levels. TGC understands that governments have an obligation to inclusively give citizens the opportunity to play a part in decision making.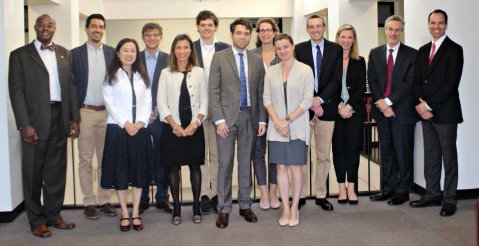 Much of the work we do aligns with the United Nations Development Programme's (UNDP) Sustainable Development Goals (SDG) 16: Peace, Justice, and Strong Institutions. One of the targets of SDG 16 is to "Ensure public access to information and protect fundamental freedoms, in accordance with national legislation and international agreements." Thus, accountability, transparency, and social equity are integral to the mission of the Center.
The Transparency and Governance Center is committed to meaningfully addressing complex problems that fall at the intersection of transparency, democratic accountability, and technology by conducting sound scientific research that is of practical relevance. We believe the best way to do this is to bring diverse groups of practitioners and scholars together to discuss their work and form collaborations.
In this respect, TGC leadership actively engages in scholarly and practitioner communities that focus on issues of transparency, technology, and governance by attending conferences, organizing events, and publishing journal articles, books, and reports. From 2014-2016, Professor Piotrowski served as independent national assessor for the United States' Open Government Partnership action plan. Open Government Partnership brings together government reformers and civil society leaders to create action plans that make governments more inclusive, responsive and accountable
Contact Information
tgc.spaa@newark.rutgers.edu