Rutgers SPAA Virtually Celebrates Ten Years of the Public and Nonprofit Administration Undergraduate Program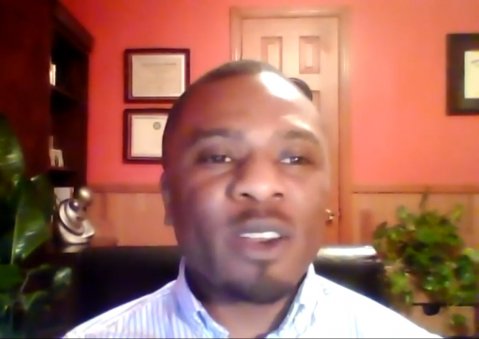 In 2020, the undergraduate program at Rutgers School of Public Affairs and Administration (SPAA) celebrates ten years of graduating leaders in public service. The bachelor of arts degree at SPAA was a first of its kind in the nation, offering students the opportunity to earn an undergraduate degree with a focus on public administration while emphasizing the importance of public service. To mark the 10-year anniversary, SPAA hosted a virtual event on Dec. 10, inviting students, faculty, alumni, staff, and the Rutgers community to celebrate the undergraduate program and launched a crowdfunding campaign to help increase the number of SPAA undergraduate students who can engage in the school's newly created SPAA Student Ambassador Program.
SPAA Dean Charles Menifield's opening remarks touched on 10 years marking a significant milestone and acknowledged current and past faculty directors and assistant deans for the SPAA undergraduate program. Professor Kyle Farmbry was the first faculty director of the BA program, followed by associate research professor Madinah Hamidullah. Associate professor Lindsey McDougle currently holds the position. The first assistant dean for undergraduate programs was director of public engagement Sharon Stroye, followed by Yolanda Jackson, and is currently Alyssa LaPatriello.
"We have had some great leadership from both the academic side and the staff side for our program, and this success has reaped more success," said Menifield. "The program has grown every year that it has been in existence. We currently have 230 students in the BA Program, and obviously we've graduated hundreds at this point. With the increase in the students, we have also had increases in the number of scholarships, the number of students receiving scholarships, and growth in the amount of funds."
He also talked about the SPAA Student Ambassador Program, which was started in Fall 2020 as an opportunity for student scholarship and professional development support, and the crowdfunding campaign recently launched to help fund the initiative. The inaugural cohort of 11 students is engaged in fundraising, recruitment, and public engagement activities in collaboration with SPAA faculty and staff, getting hands-on experience while pursuing their studies. "The word 'ambassador' is really appropriate for this group because they have clearly shown leadership skills, and that is one of our key mantras in the School of Public Affairs and Administration," said Menifield. "We create leaders."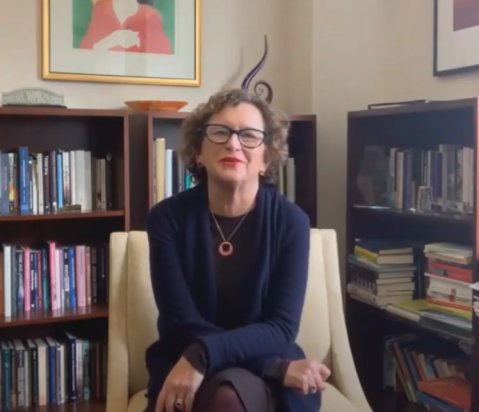 Rutgers University–Newark Chancellor Nancy Cantor remarked on the BA program's rapid rise and SPAA establishing itself as one of the best of its kind in such a short time. "I think that these amazing successes reflect something profound about SPAA, about Rutgers-Newark, and about the city we call home. They reflect a shared commitment of SPAA students, faculty, staff, and alumni to thinking beyond ourselves, to developing expertise that serves others, and an unbinding commitment to collective action for the public good."
The past and current faculty directors reflected on their time working with the program and some of its key moments. Farmbry recalled the discussions surrounding the start of the BA degree. "I remember the program as it was an idea. Initially there were faculty and some graduate students who on a little bit more than back of napkins started to dream up this idea of an undergraduate program." He commented on watching it grow from there.
Hamidullah shed light on the name change of the BA program from "public service" to "public and nonprofit administration" in response to the needs of the students. "There were a lot of great motivations and intentions behind the [original] name," she said, "but it didn't always necessarily translate into what our students needed when they were going out into the world." In response, adjustments were made to the name and courses to include administration. However, the intention was to continue the focus on students understanding their roles as citizens and as members of their communities, both locally and globally.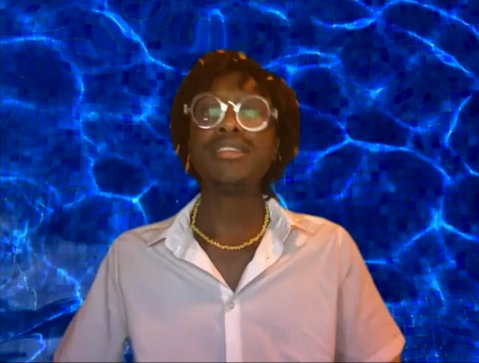 McDougle touched on the experiential learning that is incorporated into the coursework and the degree's multi-faceted applications. "Ultimately, this is a degree that will help you to prepare for your roles in both government and in the nonprofit sector," said McDougle. "The time really is always right to enter into the nonprofit and the government sector workforce... we'll always need nonprofits and we'll always need government."
SPAA PhD alumni and current students reflected on teaching students in the BA program while pursuing their doctoral degrees and how it has impacted their careers, their teaching styles, and their continued desire to work with students. Tia Sheree Gaynor (MPA'05, PhD'11), associate professor of political science, University of Cincinnati; Marc Fudge (PhD'11), professor, California State University, San Bernardino; and Kareem Willis (BA'16, MPA'17), SPAA PhD student, each spoke of their time with the program.
Following a musical performance by Shane Fuller (BA'16, MPA'17), 10 outstanding BA alumni who have contributed to the SPAA community and/or have given back to their respective communities were highlighted:
Additionally, current SPAA students who have taken up leadership positions within Rutgers University–Newark were acknowledged, including SGA president Dylan Terpstra, who spoke of his experiences at SPAA, as well as RU-N university senator Camila Ventura-Martinez, and SGA SPAA senator Carlos Rubio Arenas.
Before the event concluded with an open forum for comments and reflections from attendees, Isaiah Friday (BA'10, MPA'15) spoke about his experience as one of the first graduates of the public service BA program. "There's a lot that I am very thankful for that came with this degree. I can think analytically, critically, and I can put the world around me into context," said Friday. "I would just encourage you, no matter what it is you go through, no matter what it is that you experience in life, to keep moving forward, keep pushing. You may have to rely on a public service or government organization one day – maybe for food stamps, for unemployment, for social security, for housing – and you having this degree helps position you to know if that organization is really serving the public good."